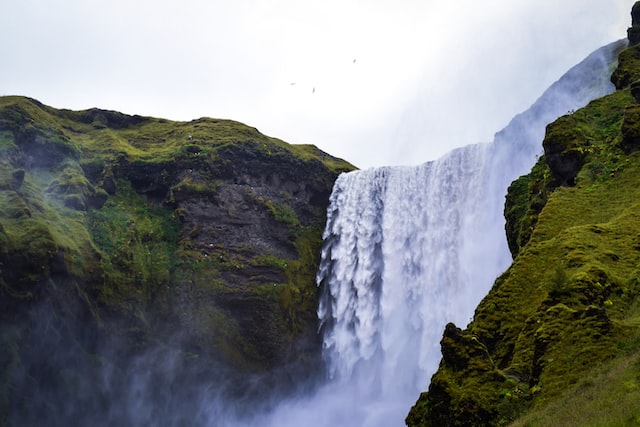 As always, try answering each question, taking a few minutes. The questions are also made tricky to mislead you. Complete going through all the questions in this blog post. Challenging yourself the answer, sharpens your mind. And the next time you read the Bible, you will read it with greater attention. Your eyes and your mind will be sharper.
This increase in attention will help your studies as well as your work.
So do not go to the answers after reading each question. Because inadvertently your eyes may glance the next answer. Then the benefit and fun of the exercise is lost. 
The answers don't depend on my knowledge of the Bible. They are fact-checked by my dear wife and my two sons. 
Question 1) Whose faith did Jesus Christ praise? Please explain the whole context. Was he a pharisee or a sadducee or someone else? Did Jesus meet the person whose faith he praised? ( Clue: Jesus told this about someone in the Gospels. He told that in whole of Israel he did not find faith like this.)
Question 2) Did Jesus bring back to life anyone other than his friend Lazarus? Answer with some details may be provided. 
Question 3) According to Jesus can a bad tree produce good fruit? What is the actual source of the what a person speaks?
Please do not scroll below this point until you have given enough time to go through all the 3 questions as well as given yourself enough time to answer the questions well. Remember in the process you are aiming to take a journey to become a better Christian. 
————-
Answer 1) Jesus siad this about a Roman soldier. This centurian was compassionate to a slave servent of his. He was very sick that he could die any time. When the centurian heard that Jesus had come to Capurnaum, he sent Jevwish elders requesting Jesus to come to him and heal his servant. 
There was something special about this Roman centurion, the Jewish elders told Jesus. He loves our nation and the centurian has built a synagogue for us. 
Then Jesus went with them. But as Jesus was nearing the house of the Centurian, he send some of his friends to Jesus asking him not to trouble himself to come into his house as he was not worthy to have Jesus enter his house. He told that he himself did not consider worthy to meet Jesus. 
He requested through his friends to speak a word to heal his servant. The centurains friends also told this about himself. That was as a Centurian he was man of authority when he asked soldiers under him to go, they obeyed his instructions and went. 
6 Then Jesus went with them. And when He was already not far from the house, the centurion sent friends to Him, saying to Him, "Lord, do not trouble Yourself, for I am not worthy that You should enter under my roof. 7 Therefore I did not even think myself worthy to come to You. But say the word, and my servant will be healed. 8 For I also am a man placed under authority, having soldiers under me. And I say to one, 'Go,' and he goes; and to another, 'Come,' and he comes; and to my servant, 'Do this,' and he does it." ( Luke 7:6-8 NKJV)
When Jesus heard this, Jesus was much pleased. Jesus sent back the Centurians friends. And when hey reached the home they discovered that the servant was healed and free from the sickness.  
Jesus made this statement to his disciples praising the faith of the Roman soldier – the Centurion. If you are person with authourity, and humility and knowing the miracle working power of Jesus, you are in the right setting to ask and receive miracles from Jesus – just as the Centurion. 
Jesus also told that the Syrophoenician Woman's faith was great. The woman had asked Jesus to heal her demon possessed daughter. Although the disciples tried to send her away, she persisted and continued pleading for healing. Jesus said that he was sent only to the lost sheep of Israel – i.e. the Jews and not for the gentiles. The Syrophonecian woman was a gentile.
25 Then she came and worshiped Him, saying, "Lord, help me!" 26 But He answered and said, "It is not good to take the children's bread and throw it to the little dogs." 27 And she said, "Yes, Lord, yet even the little dogs eat the crumbs which fall from their masters' table." 28 Then Jesus answered and said to her, "O woman, great is your faith! Let it be to you as you desire." And her daughter was healed from that very hour.( Mathew 15:25-28 NKJV) The outstanding quality the lady had was one of perseverance and a precious quality of not getting offended. 
You may be asking yourself, why was this answer long. Well, if you want to grow into being a better Christian, all the details might hlp you in terms of desiring and wanting a faith which Jesus Christ praised.
Answer 2) Jesus did bring back to life – persons other than Lazarus. Jesus saw a funeral procession in a place called Nain. His disciples and others were with him. 
The funeral was of a son of a widow. The son was the only son of the woman. Many were going along with the woman. Jesus saw the woman. She had compassion on the woman and asked her, not to weep. Jesus went to the bier, held it. People carrying the body stood still. 14 Then He came and touched the open coffin, and those who carried him stood still. And He said, "Young man, I say to you, arise." 15 So he who was dead sat up and began to speak. And He presented him to his mother.  ( Luke 7:14-15 NKJV)
This is the first miracle of raising from the dead. The other two are the raising of Jairus daughter and that of Lazrus. 
The probable lesson here is when you are moved with compassion and love, in the power of the name of Jesus Christ you can bring back dead people to life. People who are without hope can be spoken to be given resurection life. This principle of compassion and love can also be used a cue to literally bringing back the dead back to life. 
Answer 3) Jesus told that every tree is known by the fruit it produces. Jesus explained further that a thorny tree does not produce figs, nor is grapes harvested from a bramble (a prickly shrub). A good tree produces good fruit. A bad tree produces bad fruit. 
The lesson Jesus wanted his disciples to know is that it is from the abundance of the heart that the mouth speaks. From the good treasure of his heart a man brings that which is good. 
So its so important what you let into your heart. What your eyes see, what you read, what you hear, what you think and meditate on – all these things can influence what is stored in your heart. Above all else, guard your heart, for everything you do flows from it.(Proverbs 4:23 )
The other thing which can influence your heart is what you value as treasure.  For where your treasure is, there your heart will be also. ( Mathew 6:21)
For maintaining our heart well, a surrendered attitude to our Lord, surrendering our heart. And letting our eyes observe and delight God in what we see and follow.  The My son, give me your heart and let your eyes delight in my ways. ( Proverbs 23:26)