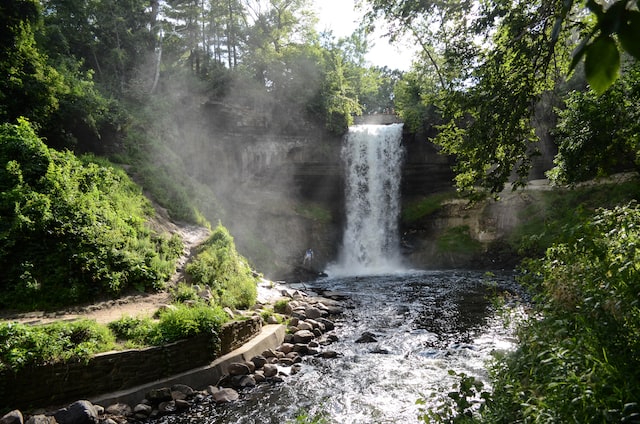 We may like to, but we don't give the same importance to prayer and gratitude or thankfulness for answered prayers. Although many would agree that they are like the two sides of a coin. Yet when we examine our lives we may be surprised that for the same matter while we would have prayed over for 100 or 1,000 times we would have thanked our Lord God for once or perhaps twice 
Often, for many of the items below, we may be praying for months, years, or even decades.  
When we are in need, we pray.
When we are in dire straits, we pray.
When we are sick, we pray.
When we need a job, we pray.
When we need a spouse, we pray.
When our near and dear are sick, we pray.
When it's an operation, we pray.
When we need admission to school or college, we pray.
When we need money, we pray.
When we need food, we pray.
When we need a breakthrough, we pray.
When we need to speak well, we pray.
When we have an exam, we pray.
When we await the results of the exams, we pray.

These are just a few of the reasons we pray for. Yet others may be praying for matters beyond themselves or their families.
Victory for our favourite team in the World Cup.
For a great performance by our favourite hero.
For businesses to thrive and for the economy to prosper.
For wars to cease.
For countries in dire crisis due to faltering economy to get back in shape so that the suffering and the poor do not suffer any longer.
For the war mongering nations to have wisdom and desire for peace.
For righteousness and peace in the cities and countries we live in.
For the goodness of God to be known and experienced by people around us.
For our cities and villages to be places where signs wonders and miracles happen daily and people are drawn unto the Lord.
For a united church, a loving church, which would bring delight to Jesus Christ the groom.
How many of us write our prayer needs? How many of us maintain a record of answered prayers?
May all of us be more aware of Gods mercy and kindness.
May us keep thanking the Lord more and more because of the great width and depth and abundant love towards us.
Let us begin thanking the Lord in our personal prayers as well as our group prayers of thankfulness as well as our testimonies.
Let us keep sharing with friends and families of Gods abundant love seen in the answered prayers.
Let us keep encouraging our families and friends to recount and speak among ourselves about Gods specific goodness and mercies towards us.
Let us do these often and every day.
Let greatfulness to God be ever in our hearts, our words and the air we breath.
Let thankfulness to God fill our homes and cloth our lives.
Let us always abide in His presence.
As mentioned in Psalms 100:4 Enter into his gates with thanksgiving, and into his courts with praise: be thankful unto him, and bless his name.
Practice this lifestyle in all sincerity and you will experience the shift in your lives.