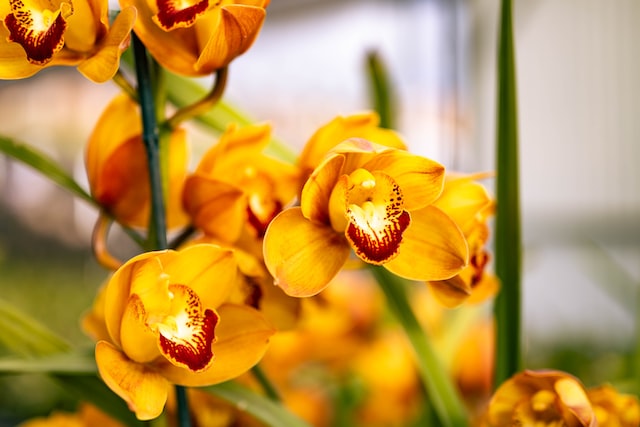 The Bible-knowing Christians know that the greatest is love. The verse 1 Corinthians 13:13 is cited as a reference. Three things will last forever—faith, hope, and love—and the greatest of these is love. As love is so great, let us aspire to grow in love. And making declarations aloud regularly is one way to grow in any attribute. 
As a result, we shall experience growing in the thoughts, words, and actions of love. Important to be aware of the nature of this love. This love is inspired by God's love for us and in us. This Love is described as a way of life lived in imitation of Jesus Christ. This love is focused on the neighbor not on oneself.
Love is founded on God, who is love. Jesus Christ demonstrates that love.
Go ahead and declare and grow in God's love:
Father God, I am grateful for your love towards me. I desire and shall grow in my understanding of God's love towards me.
Even when I was the worst of sinners, you had planned for Jesus to die on the cross for me.
God has given me the Holy Spirit to fill my heart with his love. This is an expression of God's love for me. (Romans 5:5).
I desire and intentionally choose daily to imitate Christ, as perfect love is found in Jesus Christ.
I am a channel of God's love. People interacting with me experience God's love.
God is love. I am God's child. His abundant love fills my life, my thinking, my desires, my words, my family, my workplace, my friends and relations. 
My words and actions shall not be jealous, boastful, proud or rude.
My words and actions shall not demand its own way.
My words and actions will not ever try to irritate others.
I shall not keep a record of being wronged, as God's love reigns in me.
I shall overlook  transgressions.
I choose to be slow to anger, as God's love reigns in me.
I do not rejoice in injustice. I rejoice whenever the truth wins out. The Holy Spirit pours out God's love into me, awakening me to justice and truth.
I never give up, never lose faith, am always hopeful and endure through every circumstance because God's love is in me.
As I imitate Jesus Christ being a channel of God's love, I desire my life is a sacrifice to God of sweet-smelling aroma. 
My words and actions shall be expressions of God's love, such as patience and kindness. 
I first desire the most important – God's love  in me – and the language of men and angels are only secondary.
I earnestly desire to have God's love expressed through my life and the grace for prophecy, to know mysteries and secrets from God as an additional grace. 
I earnestly desire God's love in me first and faith to move mountains later.

I ask the Holy Spirit for the grace to sincerely love others and in expression of that love, may I be able to give to others.
All this I declare in the name of Jesus Christ – the name above all names.