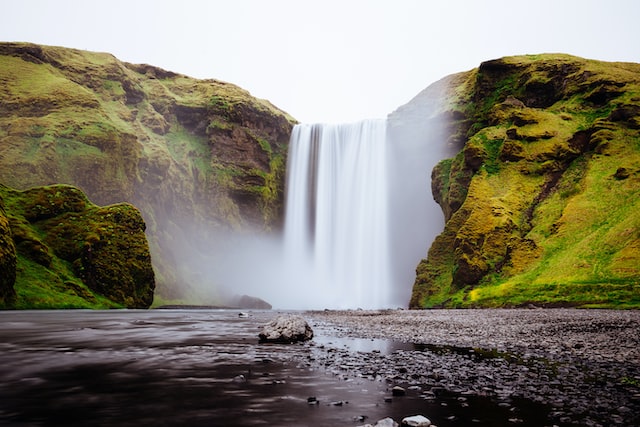 Who does not like rewards? But the rewards which give us joy and delights keep changing. They keep changing with what we have. They keep changing with our age. They keep changing based on our riches or poverty. They change based on what we desire and want. They keep changing based on what we value. They change based on our perception. They change based on what we know. They change based on whom we have given Lordship of our lives to. And many other factors.
Daily and monthly rewards
The joy and excitement that little kids have when teachers reward them with stars on their notebooks is a treat to watch. As we grow up, the rewards which give joy change. Certificates, recognitions, awards, prizes are so valued by individuals and families who get them. When I started working, the reward of the salary which I receive each month gave me much joy. We work, we put in our best efforts, we sacrifice our pleasure  and work with our whole heart  and depending on the fruitfulness of our works we get the reward. The faithfulness to our work which gives salary is important so that we stay employed. Be it a job, be it a farm where we cultivate, be it a business we do, the sincerity and earnestness and passion which we put in the work gets reward. The reward is sweet. The Lord blesses the works of our hands. The Lord expects us to be faithful in what he has given us. 
Delayed Rewards
When we abstain from unhealthy food like fast food, fried food, soft drinks etc. we may not see the rewards immediately. The size of the sacrifice in giving up the opportunity to eat these food may seem to be difficult. This may be un imaginable and daunting for some of us. If you know the benefit of good food and  known how bad food can make you sick, your decisions may be easier. If you have family members who are sick and have died due to unhealthy food habits, you may perhaps abstain from bad food.
The rewards for the body often take time. But the benefits are seen. Maybe a few months, maybe a lifetime. But during your life on earth you see the benefits. These benefits could include a better body shape, less hospitalisation, less sick leave etc. 
Rewards from the Holy Spirit
The fruits of the Holy Spirit are great. You desire them, you can harvest all of them from Love, Joy, Peace, Faithfulness onwards. But like any fruit in a garden, it may take months together. One of the favourite fruits I like is the Chikku. This is also called the Sapota. But the tree itself takes more than seven to eight years to start yielding fruits. And the flowers take over seven months or more to have the fruits which can yield. 
22 But the fruit of the Spirit is love, joy, peace, longsuffering, kindness, goodness, faithfulness, 23 gentleness, self-control. Against such there is no law. 24 And those who are Christ's have crucified the flesh with its passions and desires. 25 If we live in the Spirit, let us also walk in the Spirit. 26 Let us not become conceited, provoking one another, envying one another. (Galatians 5:22-25 NKJV) As you go against the default behaviours, you can start bearing fruits that are from the Holy Spirit. I have a friend who sees any counter situation as an opportunity to grow the specific fruit of the Holy Spirit. Thus a life circumstance which demands a default behaviour from him of harshness, he decides to ask the Holy Spirit and goes ahead and becomes a channel of kindness. And as time goes by, he has not known to be anxious for over 2 decades. Isn't that great reward. I am on the pathway. I have crossed milestones for a few days, weeks and months occasionally. But I am working on rewards of a longer duration. 
Being peaceful, not having, being loving, being gentle, having no anxiety has rewards in our physical bodies as well. 
Great rewards
If you desire great reward, there are specific matter that we can do to receive it. But first let us go through the scripture which speaks of the great reward. Its from and your reward will be great, and you will be sons of the Most High. For He is kind to the unthankful and evil. 36 Therefore be merciful, just as your Father also is merciful.(Luke 6:35b-36 NKJV)
The key for greater rewards is stated very clearly here. 32 "But if you love those who love you, what credit is that to you? For even sinners love those who love them. 33 And if you do good to those who do good to you, what credit is that to you? For even sinners do the same. 34 And if you lend to those from whom you hope to receive back, what credit is that to you? For even sinners lend to sinners to receive as much back. 35 But love your enemies, do good, and lend, hoping for nothing in return;(Luke 6:35b-36 NKJV)
When we love others, our enemies our rewards are greater.  27 "But I say to you who hear: Love your enemies, do good to those who hate you, 28 bless those who curse you, and pray for those who spitefully use you. 29 To him who strikes you on the one cheek, offer the other also. And from him who takes away your cloak, do not withhold your tunic either. 30 Give to everyone who asks of you. And from him who takes away your goods do not ask them back. 31 And just as you want men to do to you, you also do to them likewise.(Luke 6:27-31 NKJV)