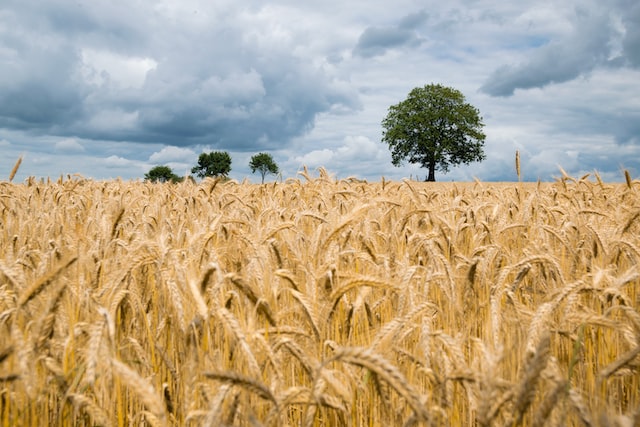 I have had this desire for a few decades. It started when I started reading the Bible more often. The first key I received was from the 1st Chapter of Psalms.
Therein clearly the requirements for being a fruitful tree are mentioned.
It reminds us that a blessed and fruitful person does these things, viz.
a) Delights in the law of the Lord and
b) Meditates on it day and night.
Such a person is like a fruitful tree whose leaves shall not wither and whatever he does shall prosper.
There are certain things a fruitful person would not do. He does not walk, he does not stand nor does he sit with a specific category of people.
a) He does not walk or live in the counsel and advice of the ungodly.
b) He does not stand submissive in the path of sinners.
c) Nor does he sit, relax and spend time with the people who scorners and mockers.
1 Blessed (happy, fortunate, prosperous, and enviable) is the man who walks and lives not in the counsel of the ungodly [following their advice, their plans and purposes], nor stands [submissive and inactive] in the path where sinners walk, nor sits down [to relax and rest] where the scornful [and the mockers] gather.
2 But his delight and desire are in the law of the Lord, and on His law (the precepts, the instructions, the teachings of God) he habitually meditates (ponders and studies) by day and by night.
3 And he shall be like a tree firmly planted [and tended] by the streams of water, ready to bring forth its fruit in its season; its leaf also shall not fade or wither; and everything he does shall prosper [and come to maturity]. (Psalm 1:1-3 AMPC)
Since it's normal for people to think that the above may not be true, the Spirit of the Lord stated this again in Jeremiah 17:7-8
Here we read, that a person who trusts in the Lord, whose hope and confidence in the Lord will be like a fruitful tree in every season.
In Genesis, we read about Joseph. We read that the Lord was with Joseph. So whatever Joseph did, it became successful. The Lord's presence with Joseph certainly is a sign that the Lord was pleased with him. And certainly the Lord's presence with Joseph made him successful and fruitful.
This was also the case when Joseph was with his father Jacob. Jacob favoured and loved Joseph in a special way. The father trusted him. While other sons of Jacob did not walk in a perfect way of obedience to the father, Joseph did report these matters to Jacob.
This is the history of the descendants of Jacob and this is Jacob's line. Joseph, when he was seventeen years old, was shepherding the flock with his brothers; the lad was with the sons of Bilhah and Zilpah, his father's [secondary] wives; and Joseph brought to his father a bad report of them. (Genesis 37:2 AMPC)
Jacob, also called Israel, trusted and relied on Joseph. Reason Joseph was trustworthy. He did not do any wrong doing, always obeying and doing only what his father desired. So Israel sent him on duty to check upon his brothers. Here what we should notice is the trustworthiness of Joseph.
[One day] Israel said to Joseph, Do not your brothers shepherd my flock at Shechem? Come, and I will send you to them. And he said, Here I am. And [Jacob] said to him, Go, I pray you, see whether everything is all right with your brothers and with the flock; then come back and bring me word. So he sent him out of the Hebron Valley, and he came to Shechem. (Genesis 37:13-14 AMPC)
When Joseph pleased his godly father, he pleased God. When he pleased God all that he did prospered. Was he not tempted like his other brothers to do wrong? Most probably yes. Then the only reason he could obey his father would be as he chose to obey God as he meditated on the Laws of God often. When we meditate on the word of God often, we cannot be tempted to sin, or sinfulness. As we meditate on God, we delight more in His law, the more we meditate. Then the principles of the fruitfulness of the tree start operating. And whatever he did, he started prospering. This was so even when he was sent to prison.
We also see that when we mediate day and night on the word of God, the chances for such a person to sin comes done. Much of decision-making is done before sin starts a conversation with us. "Thy word have I hid in mine heart, that I might not sin against thee." (Psalm 119:11 KJV)
So go ahead. Do not lose a moment. Decide to be like a fruitful tree in all seasons. God will be with you to strengthen your resolve and help you stand the ground. Provided you make the first move and stand by it. May God make you prosperous in all that you do. Remember your success, your victories bring glory and honour to your father God.