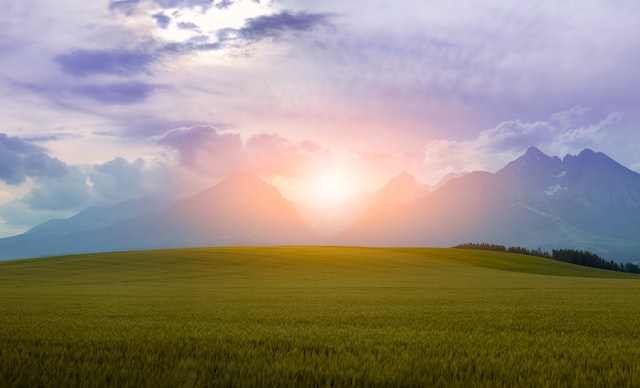 Christianity is a relationship with God. Thus, a Christian has a daily ongoing relationship with God. It's a mutual relationship between God and his children.
The Word of God helps a Christian to build and develop this relationship. The Word of God is the Holy Bible. Jesus Christ is also the Word of God become flesh.
The verse which points to Jesus as the Word of God is from the Gospel of John 1:14. It says, "And the Word became flesh and dwelt among us, and we beheld His glory, the glory as of the only-begotten of the Father, full of grace and truth." (version NKJV)
The Word of God is the Holy Bible. The Epistle by Thimothy says. Every Scripture is God-breathed. (given by His inspiration)It is profitable for instruction, for reproof and conviction of sin, for correction of error and discipline in obedience, [and] for training in righteousness. (in holy living, in conformity to God's will in thought, purpose, and action).So that the man of God may be complete and proficient, well fitted and thoroughly equipped for every good work. (2 Timothy 3:16-17 AMPC)
We can see that the Bible thus helps us in the transformation of man into the image of God. When we read the Bible with an intent to learn, we get to understand the changes that we need to bring into our lives. We become aware of sin and sinful nature within ourselves. We also become aware that God gave His only son Jesus Christ as wages for man's sin. A person who has accepted Jesus as Lord and Saviour is no longer a slave to sin. That he is a new creation. The awareness that wages of sin is death. That the crucification of Jesus has given a man who has accepted Jesus Christ freedom. Freedom from sin. Freedom from death, man steps into eternal life through the cross of Jesus Christ.
I have been crucified with Christ; it is no longer I who live, but Christ lives in me; and the life which I now live in the flesh I live by faith in the Son of God, who loved me and gave Himself for me. (Galatians 2:20 NKJV)
Why read the Bible?
Reading the Bible is a great privilege. In reading this, we get to read the Holy Spirit-breathed living Word of God, creator of the universe, as well as our Loving heavenly father. Read with anticipation knowing that you will experience the living word speaking to your life in general. Occasionally a specific verse jumps out of the page precisely speaking to a specific matter or circumstance which you are greatly concerned about. The living word will nudge you towards changes to your character and nature. The living word will strengthen you, increase your hope, build your strength. Most of all, you will enter into a daily conversation with your creator God, with your Heavenly father. You will experience the great love and tenderness the Heavenly father has towards you.
The Word of God and sinful nature?
The Word of God is an antidote to the sinful nature in man. As we read the Bible with an intention to retain certain verses which the Holy Spirit nudges us to retain and remember, just do it. That verse, the remembering of that Word, will start pruning us and changing us. We are to store it in our heart and remember it, say 3 to 4 times a day for a few weeks.
Your word I have hidden in my heart,
That I might not sin against You. (Psalm 119:11 NKJV)
Can the Word of God make you see?
The Word of God guides us in the right path. The word of God will make you discern matters – like a lamp, it will speak to you if the direction is right or wrong, if it pleases God or displeases God. It will clearly remind us if we will be obeying God's laws or not. It's a compass showing you the true north. No reason for ambiguity. Thus, you will be shown clearly what each option clearly means, especially if one of them, is displeasing to God.
Your word is a lamp to my feet
And a light to my path. (Psalm 119:105 NKJV)
Turn away my eyes from looking at worthless things,
And revive me in Your way. (Psalm 119:37 NKJV)
Word of God reveals beautiful things
The Word of God shows you beautiful and wonderful things. The Word of God points to majestic and glorious things. One gets to see aspects which would not have been possible without your spiritual eyes being activated by the Word of God.
Open my eyes, that I may see
Wondrous things from Your law. (Psalm 119:18 NKJV)
When the prophet Samuel was asked to anoint a ruler for Israel, he went to the house of Jesse. But the able-bodied handsome sons of Jesse who were present during the visit were not chosen. The prophet Samuel was reminded that God sees things differently. The word of God thus points out that the outward appearance is only one aspect. What God values more is the appearance and beauty of the heart.
But the Lord said to Samuel, "Do not look at his appearance or at his physical stature, because I have refused him. For the Lord does not see as man sees; for man looks at the outward appearance, but the Lord looks at the heart." (1 Samuel 16:7 NKJV)
Philip had brought Nathanael to meet Jesus. Philip had to persuade Nathael who initially was wanting to meet Jesus. Although Jesus was meeting Nathneal for the first time, Jesus told this about him. Jesus saw Nathanael coming toward Him, and said of him, "Behold, an Israelite indeed, in whom is no deceit! (John 1:47 NKJV)
Awareness is the first step in noticing things. A person desirous of seeing in the spiritual realm, can as mentioned in the various instances of the Bible, can ask the Lord for the eyes of the heart to be opened and start seeing beautiful and wonderful things. This is a good prayer, from the Bible.
that the God of our Lord Jesus Christ, the Father of glory, may give to you the spirit of wisdom and revelation in the knowledge of Him, the eyes of your understanding being enlightened; that you may know what is the hope of His calling, what are the riches of the glory of His inheritance in the saints, (Ephesians 1: 17-18 NKJV)
Word of God makes us fruitful.
When ought to take genuine interest in retaining the memory of the verses. We are positioning ourselves for an amazing change in our lives, in our hearts, in our personality. Our words, thoughts, deeds, our desires change. Thus, we produce fruit – that bring glory to the Father God.
If you live in Me [abide vitally united to Me] and My words remain in you and continue to live in your hearts, ask whatever you will, and it shall be done for you.
When you bear (produce) much fruit, My Father is honored and glorified, and you show and prove yourselves to be true followers of Mine. (John 15:7,8 AMPC)
Bible reveals the abundant love of God
God loves us beyond measure. Our sinfulness is not a matter of concern to the Lord. The past of tax collector Zaccheous, the lady caught in the act of adultery, the lady at the well with more than 5 husbands, none of this mattered to Jesus. So as you read this, know that your past does not matter. Jesus Christ not only died on the cross to pay the wages for our sins, he also intercedes for us.
God so loved that you and me, that he sent his only son to die on the cross as price for our sins.
For God so loved the world that He gave His only begotten Son, that whoever believes in Him should not perish but have everlasting life.(John 3:16 NKJV)
The above is so amazing, that while we were sinners, yet God chose to love us. So why not receive this great treasure of God's love towards us.
And this is just unbelievable, it is so very good it is not easy to believe. But as it is true, as it is mentioned in the Bible. Jesus says he loves us with the very same love that the Father God has loved Him. Woha!. Knowing this we should remain in this love. We should be a fool if we ever step away from this great love. Let our lives be in sincere awareness and rejoicing of this truth.
I have loved you, [just] as the Father has loved Me; abide in My love [continue in His love with Me]. (John 15:9 AMPC)
More on what we get to know from the Bible in another post.
Note: The printed Word of God is also called "Logos". The now Word of God is called "Rhema". Often when you read the Bible, when a verse jumps out of your Bible, it is called "Rhema word". When a preacher, pastor, priest or friend gives a word it is the "Rhema word".