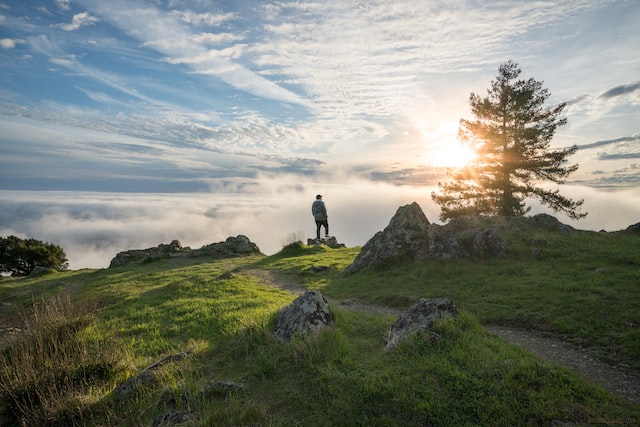 Miracles, signs and wonders are important in building up our belief and faith in God, the almighty creator of Heaven and Earth. Things which can be explained can often be attributed to be natural. The awe and wonder at what God can do has a great impact in strengthening our belief in Jesus Christ and Father God.
The supernatural realm brings greater joy and hope. Simply put, it's an encounter with the Kinddom of Heaven. Limitations don't exist. Hope and expectations are always abundant and beyond every understanding.
Knowing the signs, wonders and miracles for the people builds our belief in Jesus Christ. Speaking to and hearing people testify about these helps us hasten the process of growing up believing Jesus Christ as the Lord and Savior.
Now when He was in Jerusalem at the Passover, during the feast, many believed in His name when they saw the signs which He did. (John 2:23, Bible version NKJV)
Jesus gives opportunities time and again for people to have an experience of a miracle so that the belief in Jesus Christ is strengthened.
Intentional delay in visiting Lazarus
When Mary and Martha sisters of Lazarus had informed their dear friend Jesus Christ that Lazarus was not well, Jesus decided against visiting Lazarus promptly. When he had heard therefore that he was sick, he abode two days still in the same place where he was. (John 11:6, Bible version KJV)
Jesus was cool and composed. He had no anxiety. He knew exactly what was happening. and how and what would happen.
Then he said, "Our friend Lazarus has fallen asleep, but now I will go and wake him up." The disciples said, "Lord, if he is sleeping, he will soon get better!" They thought Jesus meant Lazarus was simply sleeping, but Jesus meant Lazarus had died. So he told them plainly, "Lazarus is dead. And for your sakes, I'm glad I wasn't there, for now you will really believe. Come, let's go see him." (John 11:11-15, Bible version KJV)
We know what happened later. Martha and Mary told their dear good friend Jesus if he was there, their brother Lazarus would not have died. Even when Jesus spoke about Lazarus coming back to life, they did not get it. They spoke about resurrection at the end of time. They did not have any hope or expectation. They did not know that the resurrection within a few hours would bring Lazarus back to their lives. They did not expect to have the joy of living life with Lazarus again. They were limited by their understanding. They accepted what death had done to the lives of their loved ones – a separation from which there was no change.
What we know limits us. The past limits us. What we have read and known limits us.
What we know also removes limits. Provided you know Jesus Christ as your saviour, provided you know that with Jesus you get to experience the Heavenly realm. Having received Jesus Christ into you makes all the difference. You have Him abiding in you. When you have His Word abiding in you and directing your thoughts and actions.
"I am the vine, you are the branches. He who abides in Me, and I in him, bears much fruit; for without Me you can do nothing. (John 15:5, Bible version NKJV)
Knowing Jesus, knowing the Father God, knowing the Spirit of God – changes everything.
Just imagine you are a dear friend of the ruler of your country, who is known to be very good. Imagine that daily you meet this very dear schoolmate friend who has become the ruler. You would walk and go about your daily routine with a totally different thinking. Your hope and expectation is without limit. Situations and circumstances will not be limiting for you. You're thinking itself will be different.
We have this beyond imagination opportunity to host the creator of this Universe to be hosted with us. Your perspective and thinking totally changes. You step into the day with the al mighty and all powerful God who wants to empower you. You can experience changes in your surroundings and situations. You see possibilities. You see even in hopeless situations a change. The expectation of Heaven encounter can come in and change the impossible situation into being a place of transformative encounter with goodness of God, into Heaven's reality. Blind seeing. Deaf hearing. Crippled dancing. Every sickness healed. Broken relationships restored. New jobs. Great improvement in the way you manage time. Sharper mind. Anger being replaced by graceful speech. No more any addictive behaviour. Drugs and alcoholic behaviour totally removed and uprooted.
Jesus told us that when we have His word abide in us, when we live a life aligned to His Word, we are showing our love for Him and His father. When we do this, Father, Son and the Holy Spirit come and abide in us. Can you imagine this – the creator of Heaven and Earth chooses to abide in us.
"Most assuredly, I say to you, he who believes in Me, the works that I do he will do also; and greater works than these he will do, because I go to My Father. And whatever you ask in My name, that I will do, that the Father may be glorified in the Son. If you ask anything in My name, I will do it. (John 14:12-14, Bible version NKJV)
Yes, you and I can be the people Jesus uses to perform miracles like Jesus, but also even greater miracles as well. The key for stepping into all this is given by Jesus Christ in the verse above. Read it a couple of times until it sinks into you. It is important not only to know this verse, but also start walking in the truth and reality of this verse.
Progress and change are beyond doubt. But you have to strive. Even seeds which have been sowed do not grow on the same day. Fruits start yielding depending on the nature of the plant. As you are focused on the fruit – the fruit of the Holy Spirit – you will experience change. Desire to think and have the nature of God and walk and start living in the nature of God.
That's the renewed mind. You will start enjoying and seeing the progress of the transformation.
All the signs, wonders, and miracles performed by Jesus were seen and known by the disciples. Yet, they went fishing even after having a few encounters with the resurrected Jesus Christ. But the disciple fishermen caught no fish, although they tried all through the night. Jesus, who was at the shore by the fire, asked them to cast the net to the other side. And Wow. They received an amazing catch. This could not be explained. It was a miracle.
All things changed. The disciples were recruited to the plans and purposes of the disciples' life. Every thing changed. What about you?