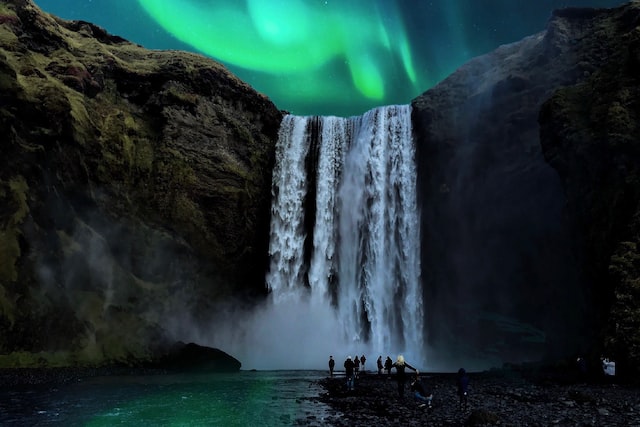 Frustration is not an option for a Christian.
You may go through frustrating situations – but that does not need to make you frustrated.
When you drive your car, your car may go through pot-holes, but pot-holes does not become your identity!
Our identity is what Jesus Christ wants us to have. When the disciples asked Jesus to teach them to pray. Jesus taught them the, "Our father…" So this is the prayer for us. This is the prayer for disciples of Jesus.
Here is how the prayer as mentioned in 11th chapter of the Gospel of Luke.
1 Now it came to pass, as He was praying in a certain place, when He ceased, that one of His disciples said to Him, "Lord, teach us to pray, as John also taught his disciples."
2 So He said to them, "When you pray, say:
Our Father in heaven,
Hallowed be Your name.
Your kingdom come.
Your will be done
On earth as it is in heaven.
3 Give us day by day our daily bread.
4 And forgive us our sins,
For we also forgive everyone who is indebted to us.
And do not lead us into temptation,
But deliver us from the evil one."
In the bold portion of the verse, we can probably find about frustration or it's opposite.
Certainly frustration is not found in Heaven.
Frustration is not found in Heaven.
Only the opposite exists in Heaven.
Rather, the opposite of frustration can be various words like fulfilment, gladness, joy, contendness is found in Heaven.
Whereas on Earth frustration can be found.
But Earth is not to remain as it is. The daily prayer is for Kingdom of Heaven to come on Earth.
The daily prayer is for Heaven to come down to Earth.
For this to happen, every Chritian has to be aware of Jesus Christ within them. And as we surrender to and cloth ourself with Christ, all around us Heaven will manifest.
Frustration is a confession of the powerless.
Frustration is the confession of a person who does not see and experience the empowerment of King Jesus manifest in our lives.
As always, when we do not know, we ask Jesus how does Jesus Christ see the situation.
How does Jesus see the situation that looks to be a frustrating situation?
Here is a situation when Jesus went through after fasting for 40 days. The temptation by the evil one could have been frustrating. But for each and every temtation, Jesus gave the right response. He did not fall into frustration nor into the temptation by taking a stand to be strong in his fight with the Word of God. With the right understanding of the Word of God.
The passion of Jesus Christ was yet another instance. The reason Jesus was not frustrated with any of the stages to the crucifixion was as he was a man of prayer. He was in strong relationship with the Heavenly father. He knew His Father's perfect will. So he was surrendered to the crucifixion. He saw beyond what was seen by many pharisees and religious leaders.
Paul, knew from what was Gods will as he was going to Rome. Imprisonment and the persection did not deter him. So he wend ahead.
Many of us do not have anything which is similar to the role of Jesus or Paul. But as we take time to find the Heavenly Fathers intention and will from the circumstance, we get wisdom and strategy to change the situation from frustration to an opportunity for an upgrade. We should not miss an opportunity for any upgrade, as we pursue a strong and ongoing relationship with the Heavenly Father.
Once we understand what precisely is our Father God's perception about the situation, we play into it with Joy and Peace. With a heart of celebration in walking and going through the situation as per the Lords leading.
We need to be fully persuaded, a sate beyond faint belief. As Elishas, Caleb, King David, Daniel, Joseph and many others our certainty that we will get the refreshing from the Lord. A certainty that comes from remembering the faithfulness of the Lord God at every situation.
Read these verses in your quite, repeatedly and you will get the power which is packed within this. Read and read again. 11 Not that I speak in regard to need, for I have learned in whatever state I am, to be content: 12 I know how to be abased, and I know how to abound. Everywhere and in all things I have learned both to be full and to be hungry, both to abound and to suffer need. 13 I can do all things through Christ who strengthens me. (Philippians 4 NKJV)
In the verses below we see the certainty Paul has about Lord's keeping power. 8 Therefore do not be ashamed of the testimony of our Lord, nor of me His prisoner, but share with me in the sufferings for the gospel according to the power of God, 9 who has saved us and called us with a holy calling, not according to our works, but according to His own purpose and grace which was given to us in Christ Jesus before time began, 10 but has now been revealed by the appearing of our Savior Jesus Christ, who has abolished death and brought life and immortality to light through the gospel, 11 to which I was appointed a preacher, an apostle, and a teacher [c]of the Gentiles. 12 For this reason I also suffer these things; nevertheless I am not ashamed, for I know whom I have believed and am persuaded that He is able to keep what I have committed to Him until that Day. (2 Thimothy 1:8-12)
Abraham, the father of faith was not frustrated. The delay in getting the child which the Lord promised did not make him frustrated. He built his faith and he became for us the Father of Faith. Gideon went through challenges. He waited upon the Lord and fought the enemies and won victories in a great way. Hearing from the Lord and taking the next step alone matters. What matters most is stepping into faith and choosing Gods plan if you hear from Him. We know that the Good sheperds voice is heard by the sheep.
Also in the case of not necessarily hearing from him, just stepping into action in what you know. For God wants us to keep moving forward. For all the promises of God in Him are Yes, and in Him Amen, to the glory of God through us. (2 Corinthians 1:20 NKJV)
Sweet wishes from the Lord as you journey from one day to the next in the power of the risen Lord Jesus!