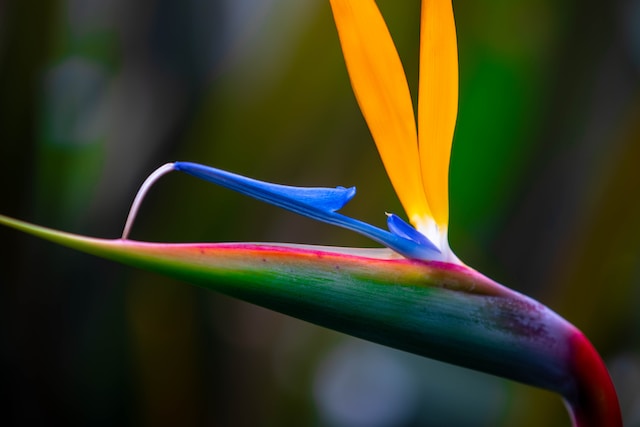 Yes, we are to fight. Not any kind of fight. But the good fight. If you don't do it, you either lose or you take 40 years while it should have taken 11 days.
What is a good fight?
The good fight is not to harm, injure or kill.
But the good fight is powerful in its impact.
It's a fight with great determination.
Determination to bring down mountains of hindrance.
It's a fight to make a dry ground path to cross across the deep river.
Simply said it is ignoring every contrary situation and circumstances which can hinder your victory.
What are the weapons for a good fight?
Swords or knives are not required for the fight.
We dont require drones or fighter aircraft.
We dont require muscles or body armor.
What exactly is the good fight?
Good fight is fighting with the prophecies we have received. God has a specific plan and purpose for your life. When you fulfill these, your joy is great, your life is fulfilled.
How do you know the prophecies for your life?
You can receive prophecies from various people in faith. They need not be from prophets. It can be from people who flow in the gift of prophecy from the Holy Spirit. This can be ascertained by hearing the same prophecy from two or more!
You can also receive prophecies by being quickened by and from the word of God. Here you get a strong sense about it directly from the Bible. You get when praying or through your routine day you are quickened about specific verse as your prophecy.
We may be wanting to stay away from these and many other shortcomings. Yet we may find that we slip into these time and again.
How do you fight a good fight?
Apostle Paul, who authored much of the New Testament, had Timothy as his spiritual son. As a spiritual father we see Paul instructing his spiritual son with the following statement.
This command I entrust to you, Timothy, my son, in accordance with the prophecies previously made concerning you, that by them you fight the good fight. (1 Timothy 1:18 NASB)
So using the prophecy received, we ought to declare every promise, every prophetic word.
We ought to declare the scriptures we have received marking our growth, from others or directly during our time of prayer.
Who is a good role model for a good fight?
Jesus Christ – is the model for us to follow.
He fought the good fight, so very well. Each and every prophecy about him was fulfilled.
Mathematician Peter Stoner calculated the chance of one individual satisfying even "just" 48 Old Testament prophecies is 1 in 10 followed by 157 zeros!
Jesus not only fulfilled 48 messianic prophecies, he fulfilled over 324 individual prophecies, so one can imagine ……how mind boggling are the chances to fulfill all of these!!! Here is a link to the 300 prophecies about Jesus.
Three strategies of fighting the good fight
Jesus knew the scriptures very well.
He also knew the prophecies about himself very well.
Do you not remember that his parents took him to the temple in Jerusalem and he was lost. When his parents had left the temple along with family and friends, only later they discovered that Jesus, their child, was not in any of the other carriages that accompanied the entourage.
When they went back to the temple, in Gospel according to Luke 2, we read After three days they found him in the temple, sitting among the teachers, listening to them and asking them questions. And all who heard him were amazed at his understanding and his answers. (Luke 2:46,47 NKJV)
We see his hunger for learning the scriptures was great and he knew it well to ask questions and even answer them.
So dear faithful pilgrim, Jesus took efforts for this from a very early age, so you start learning the Word of God. Guide and encourage your family members, children in learning and knowing the scripture.
When Satan tempted Jesus after the 40 days fast with bread (stones transformed into bread), Jesus did not fall into temptation in spite of the hunger after the long fast period.
Now when the tempter came to Him, he said, "If You are the Son of God, command that these stones become bread." But He answered and said, "It is written, 'Man shall not live by bread alone, but by every word that proceeds from the mouth of God.' " ( Matthew 4:3-4 NKJV)
We are expected to know the scripture to declare/speak the verses from the Bible which are breathed upon by the Spirit of God. When we defend our standing in God with these verses we can stand strong against any situation and circumstance, we can counter temptation and every tempting situation and circumstances and progress towards our prophecies. This is a key aspect of fighting the good fight.
On another occasion when Jesus was in Nazareth, he went to the temple on Sabbath and was given to read the scripture of Isaiah. He opened a specific portion where it was written thus and started reading this. All this points to his intimate knowing of the scripture.
"The Spirit of the Lord is upon Me,
Because He has anointed Me
To preach the gospel to the poor;
He has sent Me to heal the brokenhearted,
To proclaim liberty to the captives
And recovery of sight to the blind,
To set at liberty those who are oppressed;
To proclaim the acceptable year of the Lord."
Then He closed the book, and gave it back to the attendant and sat down. And the eyes of all who were in the synagogue were fixed on Him. And He began to say to them, "Today this Scripture is fulfilled in your hearing." ( Luke 4:18-21 NKJV)
We see that Jesus not only knew the scriptures well, he was so definitive and forceful that the eyes of the people in the synagogue were fixed on him. His confidence and certainty was so much that he went on to say that, "Today this Scripture is fulfilled in your hearing."
All through these, we see Jesus was always in communion with Father God. He spoke and did only what he heard the Father say and Father do. This is a key strategy for fighting the good fight. Knowing the Fathers perspective and speaking and acting only in alignment to it.
What are not our weapons?
Our weapons are spiritual in nature. Our weapons arenot physical weapons as in regular warefare, swords, spears, bombs etc. We are human beings and we are flesh. Yet our weapons are not weapons which are tangible physical weapons.
Who are the enemies?
Our weapons bring down every argument that exalts against the knowledge of God. Our weapons aim for everythought and bring it to the obedience of Christ. Our weapons are mighty in God for pulling down strongholds.
What are the specfic weapons of our warefare?
1)The Word of God is a powerful weapon available for us.
For the word of God is living and powerful, and sharper than any two-edged sword, piercing even to the division of soul and spirit, and of joints and marrow, and is a discerner of the thoughts and intents of the heart. And there is no creature hidden from His sight, but all things are naked and open to the eyes of Him to whom we must give account. ( Hebrews 4: 12-13 NKJV)
The WORD of God has a treasure trove of great weapons. In this blog post they have not been mentioned for you to discover. For instance you can read about the whole armour of God in Ephesians 6:10-20.
2)The precious blood of the lamb of God available for us from the Cross of Jesus Christ.
And they overcame him by the blood of the Lamb and by the word of their testimony, and they did not love their lives to the death. (Revelation 12:11 NKJV)
3) The matchless and all powerful name of Jesus Christ before which every king and all creation bows down.
And these signs will follow those who believe: In My name they will cast out demons; they will speak with new tongues; they will take up serpents; and if they drink anything deadly, it will by no means hurt them; they will lay hands on the sick, and they will recover." ( Mark 16:17-18 NKJV)
Conclusion of your battles
Many have fought the fight, some better than others. Apostle Paul is one of them that fought the fight well.
Paul went through ups and downs in his life discerning very well God's plan and purpose for his life. He faced what he had to face with boldness and courage.
I have fought the good fight, I have finished the race, I have kept the faith. Finally, there is laid up for me the crown of righteousness, which the Lord, the righteous Judge, will give to me on that Day, and not to me only but also to all who have loved His appearing. ( 2 Timothy 4:7-8 NKJV)
God bless you and make you triumphant in your good fight.