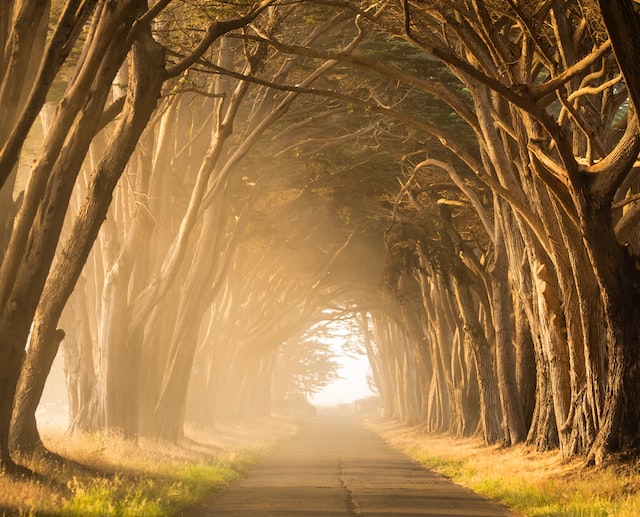 We have so often heard about the brief life span of new year's resolutions. This is so often heard. Some are even hesitant to make one. Many training programs have sprung up to enhance the success rates.
I have had my fair share of failed new year resolutions. Having crossed 50, you can guess. Yet, I never hesitated to take the plunge the next year. I also believe every failed new year resolution will always take me a step closer to a successful new year resolution. 
Here I desire to testify the powerful impact the New Year resolutions had in shaping our lives and that of our family.
I am an ordinary man. My resolve in getting things done has not been known to be great. Yet I was surprised at the progress I made with my new year resolution.

Since I do not consider myself strong, I roped in my wife to help. So the resolution we took   together. She is an extremely determined girl. She gets through mountains of hindrance with a strong determination. Gates of iron or mountains on her pathway bow low because she is persistent, and she perseveres. She is graceful in her looks; only the muscles of her mind are stronger than the greatest kings. So you see, I tagged her. Thus, it was a joint new year resolution. Together we were a formidable couple. The secret of her strength was that she was grounded in her faith in Jesus Christ. It was like a mighty old sycamore tree and as tall as a palm tree. I too sometimes felt that I had the faith of a mustard seed. 
How could one chase a thousand, And two put ten thousand to flight, Unless their Rock had sold them, And the LORD had surrendered them? (Deuteronomy 32:30 NKJV)
The first year we made it our new year goal, we spoke about it often, we declared it in our prayers, and we also prayed about it. Of the progress we achieved, we are not certain in year one. It was like a mighty ship turning. We discussed what we need to take up, the various options we have, etc. 
The value systems by which we have lived life over the past five decades have changed since we took strongly to these new year goals.

The key New Year resolution here is to have eternal riches as a focus. To work towards increasing the momentum of growth in the eternal riches we acquire. What we focus on, we can increase. What we think more about, we get more ideas. Where our heart is we gain much insight into it. Now we are into the 2nd year of having this as a goal for us as individuals and as a family. 
We have understood that the possibilities for increasing in eternal riches are many. 
Matthew 6:19  "Do not lay up for yourselves treasures on earth, where moth and rust destroy and where thieves break in and steal; (KJV version)
Loving God and loving family and friends was the goal. In the process, it was discovered that there was much growth that could happen.

Loving God is most important. Yet, when it becomes an objective, our focus and drive is improving. We know that loving God can not be measured as a typical goal measurement, but we know the spiritual yardsticks do give a definitive sense of measurement. 
We know that loving God is the first among the 10 commandments given by God through Moses. We also know that it's the 1st among the most important two commandments as summarised by Jesus Christ. 
This is the most important statement about loving God, since it was by Jesus Christ our Lord and Saviour. From the Gospel of Matthew 22:37–38 we get this verse: "Jesus said unto him, Thou shalt love the Lord thy God with all thy heart, and with all thy soul, and with all thy mind. ""This is the first and great commandment."
It is important to know that God loved us first. 1 John 4:10 "Herein is love, not that we loved God, but that he loved us, and sent his Son to be the propitiation for our sins."

The love for God needs to translate into action. If I say I love God, I need to obey God's commandment and keep his word. 1 John 2:5 "But whoso keepeth his word, in him verily is the love of God perfected: hereby know we that we are in him."

Here is the same verse from the AMPC version of the Bible.  1 John 2:55 But he who keeps (treasures) His Word [who bears in mind His precepts, who observes His message in its entirety], truly in him has the love of and for God been perfected (completed, reached maturity). By this we may perceive (know, recognize, and be sure) that we are in Him.
Loving God is a journey. We have a long way to go and grow. It is one of the sweetest things to do, to love our most loving Heavenly Father. To love Him in Truth and Spirit. I shall be sharing a separate blog post on this and the topics below. 
The other objectives were to grow in forgiveness, be merciful, and control anger. I will share more on the other topics as part of our agenda in increasing our eternal treasures.
We are so excited as we grow in this most important matter. We know what matters is eternal riches. We know it's not tangible. Yet we know that eternal riches are not damaged by stock markets, forex rates, inflation, or devaluation; they do not rust, nor can not be stolen.