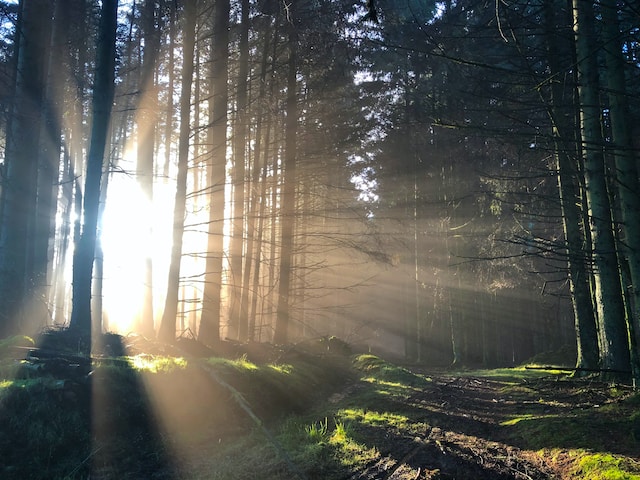 This message is based on what I heard in church. The message was Simple, profound and powerful. Hence I am compelled to write and publish this post.
Why take care of your heart?
We know that we should take great care of our hearts..
Why?
Because out of it flows the issues of life.
This is the verse from Proverbs 4:23. Let us examine the variation of this verse from other versions of the Bible.
From NKJV version of Bible we have:
Keep your heart with all diligence, For out of it spring the issues of life.
From the AMPC version:
Keep and guard your heart with all vigilance and above all that you guard, for out of it flow the springs of life.
From the CJB version:
Above everything else, guard your heart; for it is the source of life's consequences.
From the CEB version:
More than anything you guard, protect your mind, for life flows from it.
From the Voice version:
Above all else, watch over your heart; diligently guard it because from a sincere and pure heart come the good and noble things of life.
From the versions, we can see various dimensions of the same verse, each of them highlighting a dimension of that verse.
Securing your heart
How do we guard your heart?
How do you protect your mind?
How do you keep your heart with all diligence?
We do not need to go far to find the answer. We can protect our hearts depending on what we hide in your heart. We can keep thinking in our hearts whatever we accept and keep on thinking.
A human being can have about 6,000 thoughts in a day, says a study. Another estimate is 70,000 thoughts each day. Even assuming it's 6,000, the number of thoughts is enormous.
The choice to accept a thought or reject it for further processing, continuing to think about it is totally ours.
The thoughts can be words, images, videos and so on. The words we have in our mind can be those that please God or those that are contrary to God's laws and instructions. The psalmist says that having God's words – i.e. laws, commands, promises – literally verses from the Bible within our mind can protect us from slipping or falling into sinful ways, sinful lifestyle.
The Psalm 119:11 says as in the Bible version NKJV
Your word I have hidden in my heart, That I might not sin against You.
AMP
Your word I have treasured and stored in my heart, That I may not sin against You.
CEB
I keep your word close, in my heart, so that I won't sin against you.
ERV
I study your teachings very carefully so that I will not sin against you.
EXB
I have ·taken your words to heart [treasured/stored your words in my heart] so I would not sin against you.
TLB
I have thought much about your words and stored them in my heart so that they would hold me back from sin.
VOICE
Deep within me I have hidden Your word so that I will never sin against You.
We can choose to hide the life-giving Word from the Bible in our heart. This will change our life and we will result in life giving thoughts and actions from our lives.
Proverbs 4 has 4 specific steps by which we can take to guard our heart.
Proverbs 4:20-21 NKJV says
My son, give attention to my words;
Incline your ear to my sayings.
Do not let them depart from your eyes;
Keep them in the midst of your heart;
Thus, we are to give 1) Undivided attention to God's Word. We are to give close attention to God's word. When we hear the Word of God, we are to focus with our all being.
We cannot be reading the Word of God, we should not be having other thoughts going in parallel in our minds. Thus, before hearing a preaching, before reading the Bible taking the following steps is recommended.
Keeping the phone away.
Switching off our computers, going offline.
Deciding that this is our time spent hearing and listening from the Almighty God. So decide that we will not entertain any contrary thoughts. Speak to any worry, anxiety, that you have decided to ignore them and banished from your thoughts, as you are having decided to give complete attention to the Lord of the creation.
Now is the time you choose to take the reins of your mind and focus on considering only God's Word, your reading the Bible or hearing a preaching.
2) Position yourself with humility to receive and learn
Although we may have heard any preaching, passage, it's mind boggling how many different perspectives there are for any Bible verse, any preaching. Even for a preaching I hear repeatedly I hear and understand more each time. It's like the onion peel, it's layer upon layer, different each time. Having a posture of humility to receive and hear and learn from God is important for this.
3) Do not let them depart from your eyes
We ought to have the Bible at our reach always. Not as a decoration to show others, but as our compass guiding us towards Him.
(Note: As I write this, I have not reached this state. But I am not limited by what I am not. I become what I desire to be. I get reformed into what I want to become.)
So, we should have life giving verses always as signposts throughout the day within our minds or being read with attention. So much so that we always have life's thoughts and actions being aligned to the living Word of God.
This also implies that our perceptions be it our eyes, ears, our thoughts always having the Word of God before it.
4) Keep them in the midst of our heart
This emphasizes that we ought to have God's heart in every matter of our life. Thus, it should be directing our steps, intentions, thoughts, words we speak, decisions we make, opinions we make, judgements we pass, money we lend, the work we do, the business we involve in, the tv programs we watch, the way we spend money, etc.
God's Word should be the command center of our life. All aspects of our life should be viewed from this lens. A daily process of circumspection is useful. We ought to reflect and see improvements. Identify where we slipped, where we have improved.