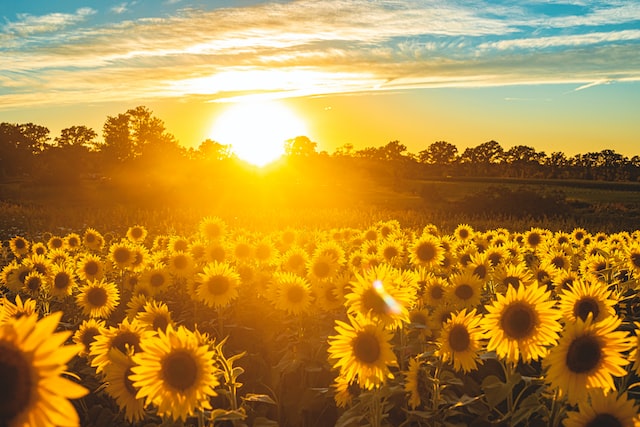 God is good all the time. All the time, He is good. This is always true. This truth does not depend on us or our circumstances. God is good. This verse is from Psalm 100:5. For the LORD is good; His loving kindness is everlasting And His faithfulness to all generations. All believers in Jesus Christ have this heritage.
It's a special day for me. It happened to be my birthday. When I look into my past, many memories of thankfulness arise within me. I am sharing these, so that you can be reminded to be thankful to God. It can be a special day for any other reason. As you go through these, may you be reminded of the unique ways of the Lord's goodness, mercy and loving kindness towards you.
Briefly examining why we are thankful to God? Verse from the book of Psalms 100:4 says this. Enter into his gates with thanksgiving, and into his courts with praise: be thankful unto him, and bless his name. (verse Psalm 100:4) . We are to enter the gates of God's temple with thanksgiving. We are to enter God's presence by thanksgiving to God. So often when I step into the presence of the King of kings, I start giving thanks. This is a protocol I follow. Men have a protocol for meeting industry leaders and people of authority. Why not have a protocol to meet the Lord of the universe and eternity?
Once we enter the gates, once we enter His court, we should start praising God as mentioned in the verse printed above in the blue font. I was quickened a couple of times during the day, to share my experience. This may help some of you to develop your version of thanksgiving and praise.
Thanksgiving to God
I thanked God for the gift of life.
I thanked God for the loving parents He had blessed me with.
I thanked God for their loving kindness, abundant love, tender mercy towards me.
I remembered the innumerable expressions of their love towards me.
So many times when I slipped and fell, their sea of love restored me. I could never ever thank God enough for them.
Whenever I was confused, I thank God that my parents poured out wisdom and directed me.
I thanked God for my Dad. I remembered that wherever I was in fear of the dentist's chair, my Dad's hands held me tight and comforted me and made me courageous.
I thanked God for my Dad who stood by me, when I was being prepared for tonsillitis surgery. His wisdom distracted me and made me count the numerals from one onwards. In the process, I was knocked off, the anaesthetic chloroform mask had its effect and I was ready for being operated on.
I thank God for my parents, who nourished me when I refused to eat healthy.
I thank God for blessing me with an observant loving sister and a wise loving brother. Many instances of brotherly love flashed through my mind. I pondered on these, the playful and joyful expressions of love which included sibling quarrels.
I thanked God for the loving relations He had blessed me with.
I thought about my Chittappan (the traditional way I address my Uncle, my Dad's one and only brother) and many other loving grandparents, aunts and uncles. So much wisdom I have gleaned from them. Each one of them is wonderful expressions of God's love and affection towards me. I thanked God for all of these.
I thought of the innumerable friends from early school to the Engineering college. Thanked the Lord for their goodness. Some of them have become as valuable as gold.
Thanked the Lord for the many great teachers. Their wisdom is like the great mountains, what joy I got by running and climbing the heights.
Thought about the colleagues at work. Many of them helped me in paths of wisdom. Many of them lived on Christian principles, although their religion was not.
I can never ever thank the Lord enough.
The many clients, the many vendors. From each one of them and through each of them, the Lord showed what is to be learned and gleaned. I thanked God.
For the good books the Lord enabled me to read, the good videos, the good movies which the Lord brought in my pathways, I thanked the Lord for.
For the garden I have, the house I stay I thanked the Lord for.
For the loving wife, wise woman she is, for the faithful worshipper she is, for the humility which clothes her, for her steadily growing faith, for her willingness to be broken and moulded time and again, for the wisdom and insight in learning and teaching the Word, for the word of knowledge she operates in matters of day to day family life and at work, for her extreme diligence for a wide range of healthy nutrition for the family, for her sincere worship to the Lord, for her sincere pursuit in being the sincere, loving wife, loving mother, loving daughter to parents, loving sister to siblings, being by precious critique, wise teacher, great guide, true friend and true in goodness I cannot ever be thankful enough Lord Jesus. I remember the verse, A prudent wife is from the Lord. ( Proverbs 9:14)
For the most loving sons, sincerely obedient, with hearts of tenderness and humility, stately as young princes, bold as lions, worshippers who soar up like eagles daily, with abundant thirst for justice and righteousness, merciful to the needy, with the skill of writers and the ability to speak like great orators, for the leaders of the nations all these and more I thanked the Lord.
Remembering that there is more to thank the Lord for, I just scanned my ages from being a baby to present day. I remembered all the nations I have lived and spent time in, the safe flights, the good habits and mannerisms I picked up over the years. For all these I thanked the Lord for.
For the Lord's loving kindness and His abundant mercy I thanked the Lord for. For the forgiveness of the Lord, for my wide variety of sins and the multiple times I repeatedly slipped, yet the Lord's mercies were always abundant. For all these I thanked the Lord.
Praises to God
For the tender mercies of God I praise God.
For His loving kindness I praise God.
For God's forgiveness I praise God.
For His steadfast love, I praise God.
For His ever present help I praise God.
For His love, I praise God.
I praise God for His son Jesus.
I praise God for His Wisdom.
I praise God as He is my protector, provision, strong tower.
I praise God for He is my healer, ever present Help.
I praise God for He is the Alfa and Omega.
I praise God for He is the Prince of Peace.
I praise God for He knows the end from the beginning
I praise God for He is my God. He is my father.
I praise God for He is my Lord. He will be my friend forever.
I praise God for He knows my every move and every thought.
I praise God for He is always with me.
I praise God for nothing is impossible with God.
I praise God for He does what He pleases.
I praise God for He is within me.
I praise God for He is a loving father, He never leaves me nor forsakes me.
Then I prayed for family, friends, my goals and many other points.