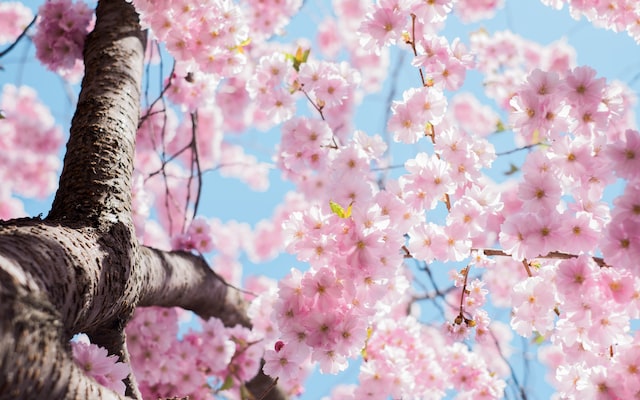 Introduction
We like beauty. We want to stay beautiful. The value of the beauty industry points to the great desire to remain beautiful. In 2019, the beauty industry was @ US$532 billion business across the world. The industry grows by 5%-to-7% compound annual rate of growth to approx $800 billion by 2025. ( The OTC (over the counter) drugs industry was at US$ 161 billion in 2021, expected to reach US$ 294 billion by 2030, growing at a registered CAGR of 6.9% (2021 to 2030). Whereas in 2019 the global pharma industry was @ US$ 1,300 billion.).
There are many others who like watching beautiful people. All celebrity magazines, social media channels, including YouTube channels, thrive on sharing moments and stories of beautiful people. In spite of this great interest, many are not aware of the secret to life – long beauty.
Perspectives of beauty
While some beautiful people are good to spend time with, it's not the case with others. So is there anything deeper, we find something. There are two kinds of beauty viz. inside beauty and outside beauty. Some people are beautiful inside as well as outside. Others are not beautiful, they don't have beauty inside nor do they have beauty outside. Others are beautiful either inside only or outside only.
Outside beauty is affected by age, cosmetics and health. Yet some people are beautiful even when they are old. I mean they are beautiful outside. When we interact with these people, we find that these senior citizens certainly have great beauty inside. After meeting many, we concluded it was not an accident, it was a principle. Inner beauty is a necessary precondition for the beauty seen outside among the senior citizens.
What is beauty?
We often hear that beauty is in the eye of the beholder. Beholder means – a person who sees or observes someone or something. Thus, beauty is perceived by the person observing.
Now the question is, should we desire to be beautiful depending on the views of just anyone? Whose eyes should we become beautiful as a matter of top priority? Yes, you guessed it right. It should be in the eyes of God, our creator God. God who made man in His image.
What is it in the eyes of God?
We have an interesting verse in Psalm 96. The 6th verse here goes like this.
O worship the Lord in the beauty of holiness; fear before Him, all the earth.
Here is another verse from Psalms 29:2. Give unto the Lord the glory due unto his name; worship the Lord in the beauty of holiness.
Yes, we are asked to worship the Lord, we are asked to worship the Lord in the beauty of holiness. The Lord is Holy. The Holiness of the Lord is so awesome, it makes us tremble, since we cannot stand before Him. Because of the innumerable shortcomings, we cannot imagine standing before him, the perfectly Holy one.
Holiness is beautiful in the sight of God.
We have another verse in Psalm 90:17 And let the beauty of the Lord our God be upon us: and establish thou the work of our hands upon us; yea, the work of our hands establish thou it.
We can desire and for the beauty of the Lord our God to be upon us. At creation, God man in His likeness. Sin changed things. Later, after the crucifixion of Jesus, when we accept the cleansing of sins from the crucifixion of Jesus and the resurrection of Christ, we are holy, holy like Jesus, seated along with Jesus in the heavenly places. So we become beautiful. This beauty is ageless. We can carry this beauty within us when we are young, and even at any age. We can even start carrying this beauty within us at any age. Even when you are 80 or 90, and you make a decision, you can step into being beautiful inside you.
This is ageless beauty.
If you desire to be beautiful when you are 84, you can. To get this beauty, there is no limitation of age – at any age you can step into this beauty. No messy plastic surgery is required. No risk is involved at all.
People will start to like being in your company. When the presence of God is with you and his angels' camps hang around with you, people will find excuses to be in your company.
Two more confirmations
Girls often spend time in front of the mirror, confirming and affirming if the beauty they saw from one perspective still holds remains when they watch them from another perspective. Their friends are going to see them from various angles. Hence, it is only right to check the mirror from different angles. Those with multiple mirrors have this done easily just by adjusting the 2nd or 3rd mirror. Probably boys also spend time in front of the mirror. No harm. Since we are made in the image of God, we should ensure our best self is seen by others.
So here are verses from outside the Book of Psalms. Arise, shine; for thy light is come, and the glory of the Lord is risen upon thee. (Isaiah 60:1) This speaks about the Lord's glory being upon us. The words glory and beauty are used interchangeably in the Bible. So, when you walk in the presence of God, His beauty will be upon us.
Here is another verse from Isaiah 61:3. To appoint unto them that mourn in Zion, to give unto them beauty for ashes, the oil of joy for mourning, the garment of praise for the spirit of heaviness; that they might be called trees of righteousness, the planting of the Lord, that he might be glorified. This verse speaks about the people of the church who mourn due to the lack of honour and love towards God. For these people, God exchanges ashes (a sign of mourning) and instead gives them beauty( glory).
You should probably be smiling with joy as you make a decision to be beautiful, remain beautiful and many others to become truly beautiful.