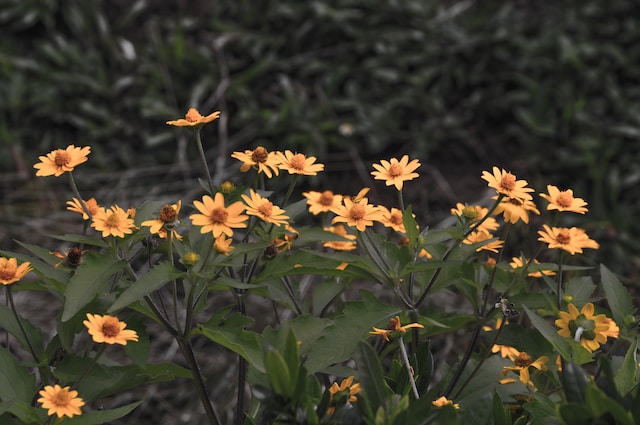 These quiz questions are not meant to highlight your ignorance. It's meant to pat your back if your answers are aligned! Else help you get into the right direction. Take these quiz earnestly, answering each question one by one until you complete the quiz. Only at the end refer to the answers.
Question 1) Can a Christian inflict harm in return for an injury or wrong doing? Any scriptural reference for this?
Question 2) Which is the armour a Christian should wear?
Question 3) Can the commandments be summed up? If it's possible, then kindly mention the summary?
Question 4) Why should we respect governing authorities? What's the biblical perspective?
Question 5) What should a Christian be careful about expressing love?
Question 6) What should be a Christans attitude to those who persecute us?What should be a Christians response to those who do evil towards us?
Question 7) Is there any connection between sacrifice and one's own body?
Question 8) What is the guideline regarding eating food when considering our fellow human beings?
Answers: Look at these only after you have attempted to answer all above questions as best as you could. That way when you read the answers there is learning. Wishing you the very best in your quest for truth.
Ans 1) No, we are not expected to inflict another person harm in return for an injury.
If an enemy is hungry, we are to feed him.
We are expected to give a drink to the enemy who is thirsty.
In doing so we heap coals of ire on his head. This is based on Romans 12:20
Whereas Romans 12:21 says: Do not be overcome by evil, but over-come evil with good.
We are clearly intructed in Romans 12:19b: "Vengence is mine, I will repay, " says the Lord.
Thus, in a very clear unequivocal way we are asked to leave wrath to God. He will avenge when it's required. Refer Romans 12:19-21
Ans 2) We are to wear the armour of light. Romans 13:12 states: The night is far spent, the day is at hand: let us therefore cast off the works of darkness, and let us put on the armour of light.
The armour protects a soldier protects his body from the enemy. The armour worn by soldiers is usually made of metal.
Here we are asked to wear the armour of light. The armour of light is a spiritual armour. It is obtained by believing Jesus Christ as our Lord and saviour. By the death on the cross, Jesus paid for the wages of our sins and inequity. Our salvation comes through Jesus. In Romasn 10:9 says: that if you confess with your mouth the Lord Jesus and believe in your heart that God has raised Him from the dead, you will be saved. By believing in Jesus Christ we no longer are slaves to sin.
Romans 13:14 puts this across directly: But put on the Lord Jesus Christ, and make no provision for the flesh, to fulfill its lusts.
With the righteousness we have through Jesus Christ, we are made a new creation. John 14:6 says : Jesus said to him, "I am the way, the truth, and the life. No one comes to the Father except through Me.
We change clothes daily. Wearing a fresh pair daily. Daily wearing the spiritual armour is to be done by reading the Bible.
The entrance of thy words giveth light; it giveth understanding unto the simple. Psalms 119:130
Your word is a lamp to my feet And a light to my path. Psalms 119:105
Ans 3) Yes certainly. All the commandments are summed up by the saying, You shall love your neighbour as yourself. (Romans 13:9b) Apostel Paul goes on to say that love does no harm to a neighbour. Love is a fulfilment of the law. (Romans 13:10b)
Ans 4) We are asked to respect the governing authorities. Romans 13:1b For there is no authority except from God, and the authorities that exist are appointed by God.
Ans 5) We are asked to express Love in all sincerity coming from the heart, not for others to see . Romans 12:9 says: Let love be without hypocrisy.
The love we are asked to have is well described in the following verses:
Be kindly affectionate to one another with brotherly love,
in honor giving preference to one another;
not lagging in diligence, fervent in spirit, serving the Lord;
ejoicing in hope, patient in tribulation, continuing steadfastly in prayer;
distributing to the needs of the saints, given to hospitality. (Romans 12:10-12)
Ans 6) We are to bless those who persecute you. We should not be cursing them, which is the way of the world, but not that of a Christian. Bless those who persecute you; bless and do not curse. (Romans 12:14)
We are asked not to return evil, even when anyone does evil towards us. Romans 12: 17-18 says: Repay no one evil for evil. Have regard for good things in the sight of all men. If it is possible, as much as depends on you, live peaceably with all men.
Ans 7) We are asked to offer our bodies as a living sacrifice. Jesus became the role model when he obeyed his fathers will for the cross. We are to make a daily decision that our desires must die so that we can be free to do what God desires. Romans 12:1 says I beseech[a] you therefore, brethren, by the mercies of God, that you present your bodies a living sacrifice, holy, acceptable to God, which is your reasonable service.
Ans 8) We should not be grieving a person because of the food we eat. This does not show that we are walking in love. Romans 14:14-15 states: I know and am convinced by the Lord Jesus that there is nothing unclean of itself; but to him who considers anything to be unclean, to him it is unclean. Yet if your brother is grieved because of your food, you are no longer walking in love. Do not destroy with your food the one for whom Christ died.