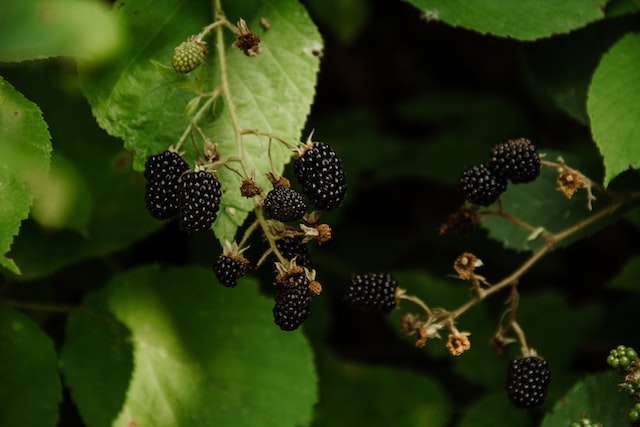 God is sovereign. He can do whatever He wants to. We have this verse from the Book of Psalms 115:13 But our God is in heaven; He does whatever He pleases. Yet many times He chooses us to use our free will to act, speak, do things so that we consciously take action. In this article, we look at the latter.
We love God's Promise, a propsey explicitly given to us. We can get these when we read the Bible and a specific verse or portion touches us very powerfully. We can also get it when we attend a church service, we strongly feel a specific Word is for you. You can also get it in a dream, or receive it from an encounter with an angel. Sometimes a man of God can also give a promise specifically for you. All these are exciting moments. The joy in receiving the Word is so sweet and tangible.
But after receiving the Word from God, how many of us are good stewards of God's promise. Do we continue nurturing it with love and care with joy? Often many people do not. After the first few days and weeks, we forget the prophecy (or Word).
Often some of the people become frustrated not seeing the Promise of God coming to pass soon enough. The delay prompts many to give up. Most often God's Promises are not like instant coffee. We need to journey months, sometimes years or even decades or more.
We do not realise that the Promise of God is like an acorn seed. Only after seed is sown in good ground and nurtured with water and nutrients does it grow into becoming an oak tree. Unless you cultivate the Oak tree, the miracle from God's Word may not be seen. Initially the acorn seed needs to be cared for and after it becomes an Oak plant and then it becomes fruitful with 100's of acorn seeds. We need to go through the process over time and carry out change within our hearts and our lives.
In the natural world we know the seed from man in the fertile womb of a woman takes 10 months to deliver a child. Conception needs to happen, it needs to progress into pregnancy, and after 10 months of growth, finally the baby is finally seen by others. Until then, the development passes through many stages. Initially hidden, not even not known to the mother, then known to the parents and then the closest circle of relations and friends. Only in the later stage the greater circle of friends and family get to know as the baby bump becomes evident. A season of waiting is usual.
Mary went through this process. She got a Word from God through the angel Gabriel. She carefully heard it. She was brilliant. She asked the angel, How could this be? She clarified the point. Maybe you should get into a conversational prayer with the Lord. God is more than willing to point you in the right direction. ( Watch a brief video on conversational prayer in this link. )
Having a daily Bible reading habit helps in understanding matters from God's perspective. Reminding yourself that the Bible is the written Word of God would help us. Have a daily prayer life. During the encounter Mary was well grounded although initially she had fear. She attentively heard what the angel told. She remembered every word spoken without challenging it and questioning it. She would have developed this poise because she was used to continually reading the Word of God and meditated on it regularly. Her habitual nature prepared her for the encounter with the angel. Only a person who has read about miracles and about encounters with angels could have the peace and calm that Mary had. Her prayer life of regular reading the Word and diligent hearing of the Word preached in God's temple would have nurtured and nourished her heart. Her character and nature of being submissive to the Word of God, did not happen in an instant of hearing the angel. Her heart and her life of valuing and being submitted to the Word of God had prepared her.
She would have had a track record of hearing the Word of God and obeying it. This verse in Proverbs 1:23 portrays Mary's awareness level, her mindset. Here it is in various versions of the Bible.
Come and listen to my counsel. I'll share my heart with you and make you wise.
If you will turn and pay attention to my rebuke, Behold, I [Wisdom] will pour out my spirit on you; I will make my words known to you.
Turn you at my reproof: behold, I will pour out my spirit unto you, I will make known my words unto you.
Only the regular nature of hearing, changing and repenting would have made her into the person who responded to the angel as we read in the Gospel of Luke 1:38. Then Mary said, "Behold, I am the servant of the Lord; may it be done to me according to your word." And the angel left her.
Such a word of trust, surrender to God which can happen only with strong faith. How did faith come to Mary? Examining a few verses on how faith is increased.
In Paul's Epistle to the Romans 10:17, we read. So then faith comes by hearing, and hearing by the word of God.
This verse is from the New Testament, written much after Mary delivered baby Jesus. Yet this principle was true even before the New Testament was written. As mentioned earlier, she would have been habitually hearing the word of God.
Mary was also good at noticing clues necessary for her faith journey. Proverbs 3:5-6 states that, Trust in the Lord with all your heart, and do not lean on your own understanding. In all your ways acknowledge him, and he will make straight your paths.
Coming back to the 2nd theme of this blog post – provision from God. God definitely provides us the provision for the fulfilment of the promise. Mary on her part, continually dwelled on the Word. She pondered. This word, 'ponder' is often heard when we read about Mary. We need to keep remembering the promise we receive. If we have written the promise, reading them is a good practice. If we have taped the message of the prophecy, hearing it again is good. God has given us a will power to decide and act accordingly. It is for us to choose and obey.
As a person of obedience, Mary obeyed the Word and expected the word to come to pass. Yet the journey to see the fulfilment had many challenges, yet her faith which was strengthened played a major role in strengthening her.
Here is a specific provision from God. To strengthen Mary's faith, the angel told her about her Aunt Elizabeth. Mary acted on this clue from the angel and decided to visit her Aunt. Shevisited her Aunt's home and she stayed with her aunt for a few days. Mary witnessed the testimony of Aunt Elizabeth. The old lady who was barren had become pregnant with a child. She had crossed child bearing age, yet she became pregnant at the Word of God conveyed by the angel to her husband, the priest Zachariah. Witnessing the miracle helped Mary, it strengthened her faith.
Explore what clues God is giving you. Take it and follow it through, speak to the people who have experienced similar miracles, watch videos and read books about these.
After agreeing to marry Mary, as it was time for census, Joseph had to travel with pregnant Mary from Galilee to Bethlehem. Mary would not just obliged Joseph. But later when they reached Bethlehem, Joseph miserably failed in getting any inn. Mary could have got upset. We don't see any mention of this.
And Mary had to deliver in a manger. It would not have been a pleasant setting for a delivery. Probably it stinked. When the angel gave the promise of God, the angel had not told about the unclean surroundings, a stable as a place of delivery.
Mary accepted the only option available willingly although she might not have been comfortable with this initially. After the initial shock of this provision of God, Mary accepted the situation with willingness. She could have given up at this stage. But she remembered what she had told the angel – her submissive attitude – "may it be done to me according to your word".
The provision for your journey towards seeing fulfilment of your prophec may not look as you have imagined. We need to be open to the possibilities as they unfold.
Later Joseph was warned once again in a dream that baby Jesus was not safe in Bethlehem. So Joseph, Mary and baby Jesus travelled to Egypt. Mary agreed and together with infant Jesus they visited Mary to take the journey. Mary had to agree to Joseph's suggestion. Travel would not have been easy. Yet Mary trusted her husband and trusted his dream. She decided to experience the difficulties travelling with baby Jesus.
Certain difficult journeys have to be undertaken to reach the destination.
If we have taken steps to build our faith, victoriously going through challenging situations becomes possible. If Mary had not built her faith by pondering on what the angel told her, she could have failed. She went through all these challenges in spite of the person who gave the word, who gave her the promise was an angel.
Let us be strengthened by this testimony. Let us be determined to see the fulfilment of the prophetic word we have received by persevering with the right attitude. The journey can be tough, even making us doubt that we received that promise, that prophetic word.
May God almighty choose us as worthy vessels for His plans and purposes.