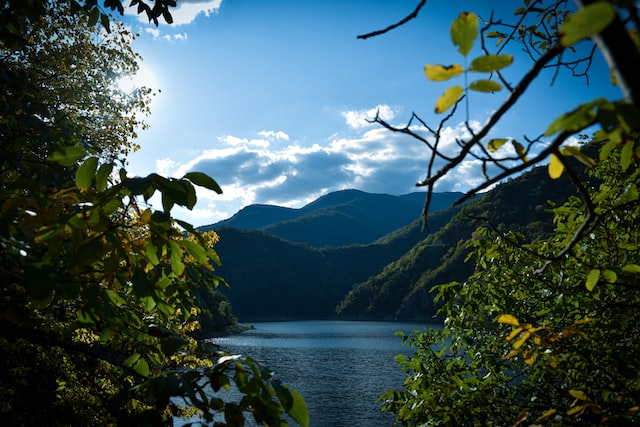 Many of us view work as a necessary evil, a source of stress and worry that we have to endure in order to make a living. However, this doesn't have to be the case. As Christians, we can choose to live according to the principles of the kingdom, making our work a source of joy and satisfaction. In this blog post, I will discuss how a Christian can make work less of a burden, and more of a blessing.
The world's perspective of work
One might sum up the mindset of the world with this sentence. Check to see if it reflects your sentiments.
Productivity is certainly enhanced by spending more time at work.
No one will catch you faking at work.
The greater the quantity, the more work you produce.
Many are impressed when you're seen as someone who does overtime in the office.
A non-stop work schedule is great.
It is necessary to work until you sweat and become tired.
Work-related stress is inevitable.
Kingdom perspective on work
A Christian can work with all the belief statements mentioned above.
Otherwise, we can also choose to believe that being aware of the presence of God is the most important aspect of getting into any work. God told Moses in Exodus 33:14, "My presence will go with you and will give you rest." Thus being aware of the presence of God, and recognizing that the presence of God is with us changes the very framework of work. When we get to acknowledging God's presence, we are in the mode to receive rest from God. From a place of trusting God, and being aware of God's presence, the believer is in a place of rest. From the place of rest, the believer gets peace and clarity. In a state of rest, what was hidden gets revealed, and solutions and possibilities emerge. Often even the quantity of time and effort required to arrive and resolve matters reduces considerably.
Overconfident and self-sufficient man
A person does not achieve anything on his own. It's important to lean on the lord in all our works, including building our house and securing our city. Psalm 127:1 says, "Except the LORD build the house, they labour in vain that build it: except the LORD keep the city, the watchman waketh but in vain."
It's a human tendency to trust oneself, one's capability, one's wisdom, one's resources, and one's strength. False security can easily emerge. One can forget that all wisdom, all knowledge, all might, and all provisions are from the Lord. It's only often that only down the line people realize the short-sightedness and the foolishness.
Only later do the verses that one had read and learned get remembered. Proverbs 3:5-6 states that, "Trust in the LORD with all thine heart; And lean not unto thine own understanding. In all thy ways acknowledge him, And he shall direct thy paths."
The Bible says that Christians should not be anxious about their work
Jesus Christ makes it very clear. He asks each one of us to lay down our heavy burdens. And carry a lighter yoke from our Lord. Matthew 11:28-30 says "Come to Me, all you who labor and are heavy laden, and I will give you rest. Take My yoke upon you and learn from Me, for I am gentle and lowly in heart, and you will find rest for your souls. For My yoke is easy and My burden is light."
There is no need to carry the heavy burden of work. When we accept Jesus and acknowledge him as our Lord and Savior, we have the option to learn from Jesus and exchange our heavy yoke for a light and easy yoke.
Glorifying God in our work
Knowing all these truths, yet not choosing to remember and practice these are like choosing to be foolish. James 1:23–25 says, "For if anyone is a hearer of the word and not a doer, he is like a man observing his natural face in a mirror; for he observes himself, goes away, and immediately forgets what kind of man he was. But he who looks into the perfect law of liberty and continues in it, and is not a forgetful hearer but a doer of the work, this one will be blessed in what he does."
When we intentionally choose to be aware of God's presence, we choose His rest. We have these verses which point to the promises of God for us. Deuteronomy 31:6 says, "Be strong and of a good courage, fear not, nor be afraid of them: for the Lord thy God, he it is that doth go with thee; he will not fail thee, nor forsake thee."
Stepping into His presence before work
Each time we lean onto our Lord, each time we choose to trust Him, in the rest, in the place of peace we are transformed, we are changed. Our perspectives change, and we start seeing different perceptions. When we trust in God, choose not to be weary, choose not to be anxious, choose not to be stressed, when we choose to wear what God wants us to wear instead.
Hebrews 11:6 says, "But without faith, it is impossible to please him: for he that cometh to God must believe that he is and that he is a rewarder of them that diligently seek him." Note that God is pleased as we trust in Him and exercise our faith. This mentions that God is a rewarder as we seek His presence, and choose to trust Him.
In a state of rest, as we praise the Lord, and thank Him for His faithfulness and Goodness, we enter into His presence. Psalm 100:4 says, "Enter into his gates with thanksgiving, And into his courts with praise: Be thankful unto him, and bless his name." As the verse reminds us, we enter into His presence with thanksgiving and praise.
Remembering the promises and verses of the Gospel is a great way to step into the presence of God. John 15:4-5 "Abide in me, and I in you. As the branch cannot bear fruit of itself, except it abide in the vine; no more can ye, except ye abide in me. I am the vine, ye are the branches: He that abideth in me, and I in him, the same bringeth forth much fruit: for without me ye can do nothing."
Fruitfulness mentioned here includes the productivity of our workplace, at your school, in your field, in your business.
Unique biblical case-study without Vs. with Presence
A brilliant real-life example of how presence makes a differentiator is given in the Gospels. The disciples tried all night. They caught nothing. Then, not knowing it was Jesus, the disciples were asked if they had any meat. When they were told that they did not have any, they were asked to cast the net on the other side.
Woha!! While the whole night they told to catch none, the whole situation changed with the presence. In the presence of the Lord, the casting of the net on the other side brought in a humongous catch.
John 21:3-7 says, "Simon Peter saith unto them, I go a fishing. They say unto him, We also go with thee. They went forth, and entered into a ship immediately; and that night they caught nothing. But when the morning was now come, Jesus stood on the shore: but the disciples knew not that it was Jesus. Then Jesus saith unto them, Children, have ye any meat? They answered him, No.
And he said unto them, Cast the net on the right side of the ship, and ye shall find. They cast therefore, and now they were not able to draw it for the multitude of fishes. Therefore, that disciple whom Jesus loved saith unto Peter, It is the Lord."
You see the huge catch did not take time, perhaps only moments Vs. the whole night spent without the presence. The amazing matter is in the very same sea, the very same marketplace, operating under presence brought a humongous yield.
I pray that as you become aware of Christ's presence in your workplace, you will experience a great shift in your fruitfulness in the works of your hands.