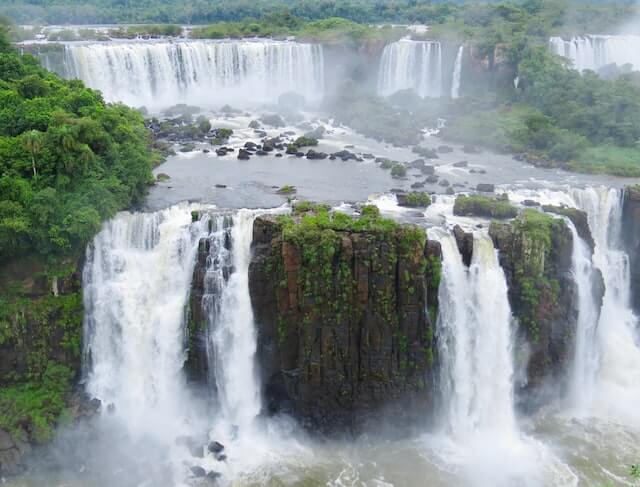 Yes.
In life it is possible to go through life circumstances when we realise an emptiness. We do not find God. We don't find purpose in life.
But when we seek to find God. When we are sincerely want to find God, we can find God.
Time and again, this is repeated in many lives. I have walked this path. I know very very many who have travelled far and wide and yet finally they found God. Fortunate for me, I did not have to travel far and wide.
Using all of your heart
Travelling physical distance is not required to find God. Only a sincere and true desire to find God with all of your heart is required. Your desire should be great. Your need to find God should be a very consuming one. Often, the days and weeks and years of being away from God, denying God repeatedly is often the reason for the blindness in the heart which requires to be removed.
You will seek me and find me when you seek me with all your heart.
And ye shall seek me, and find me, when ye shall search for me with all your heart.
Both these verses are from Jeremiah 29:13. The 1st verse is from NIV, the 2nd verse from KJV.
The scales over the eyes of the heart have to be removed. That is where a very strong desire and a need to find God is required persistent.
The Lord is with you, while ye be with him; and if ye seek him, he will be found of you; but if ye forsake him, he will forsake you.
The Lord is with you when you are with him. If you seek him, he will be found by you, but if you forsake him, he will forsake you.
The verses are from 2 Chronicles 15:2b. The 1st verse from KJV, the 2nd from NIV
O God, thou art my God; early will I seek thee: my soul thirsteth for thee, my flesh longeth for thee in a dry and thirsty land, where no water is.
You, God, are my God, earnestly I seek you; I thirst for you, my whole being longs for you, in a dry and parched land where there is no water.
Psalm 63:1 – KJV – NIV
When you seek God, you will find Him. All your fears will leave you. The Peace of the Lord will be your portion. But its a journey of seeking God with your whole being that you have to take today.
I sought the Lord, and he heard me, and delivered me from all my fears.
I sought the Lord, and he answered me; he delivered me from all my fears.
Psalm 34:4 – KJV – NIV
I sang these worship songs. They also helped me. They help me from time to time, so I can find him to a greater and deeper manner.
https://youtu.be/lvRFB7f1aLA
https://youtu.be/kVlumi1u0FU
The Lyrics of the song The More I Seek You is given below.
The more I seek you
The more I find you
The more I find you
The more I love you
I want to sit at your feet
Drink from the cup in your hand
Lay back against you and breathe, feel your heart beat
This love is so deep, its more than I can stand
I melt in your peace, its overwhelming