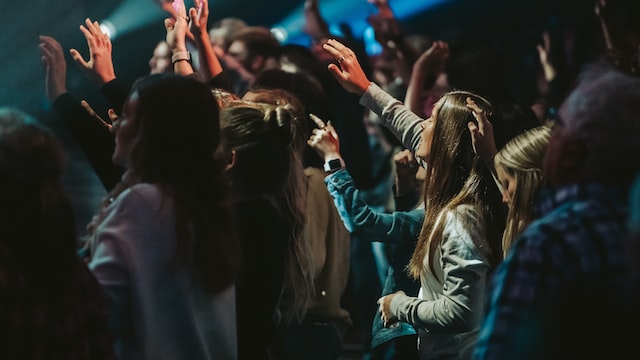 He said, "Come!" So Peter got out of the boat, and walked on the water and came toward Jesus. But when he saw [the effects of] the wind, he was frightened, and he began to sink, and he cried out, "Lord, save me!"(version AMP)
"Come," he said.Then Peter got down out of the boat, walked on the water and came toward Jesus. But when he saw the wind, he was afraid and, beginning to sink, cried out, "Lord, save me!"(version NIV)
And he said, Come. And when Peter was come down out of the ship, he walked on the water, to go to Jesus.But when he saw the wind boisterous, he was afraid; and beginning to sink, he cried, saying, Lord, save me. (version KJV)
Peter had stepped out in right earnestness. He wanted to go towards Jesus, who was walking on water towards the boat. Jesus called. Peter stepped out in faith.
His focus and eyes were on Jesus. He walked on the water. But later, when the storm was boisterous, he could not help it. Probably Peter had heard the storm, water was probably splashing over him from the storms. His eyes shifted attention from Jesus to his surroundings. His mind was earlier focused on Jesus and only desirous of reaching Jesus. But now his mind's attention shifted to the storm surrounding him. Fear entered him. And he started to sink.
Having our eyes stayed on Jesus matters much.
Having our thoughts focussed on Jesus matters much.
Not entertaining fear matters.
Here is the lyrics of a much loved song.
Turn your eyes upon Jesus
Look full in his wonderful face
And the things of earth will grow strangely dim
In the light of his glory and grace
His word shall not fail you he promised
Believe him and all will be well
Then go to a world that is dying
His perfect salvation to tell.
You may wish to listen to this and focus your thoughts on Jesus https://youtu.be/F2tKVqZZiI4