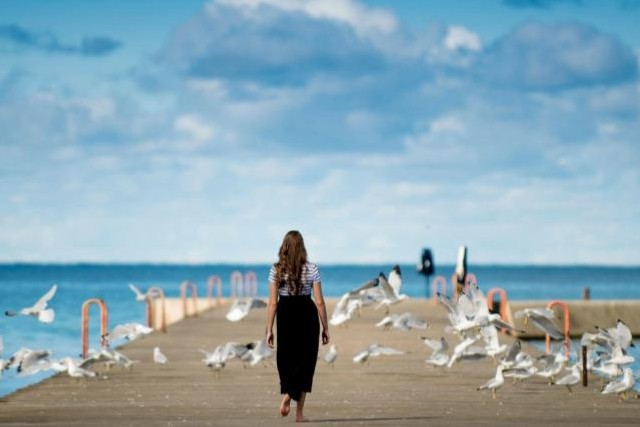 Today's verse is from Philippians 4:6 Here is the verse from three versions of the Bible.
Be careful for nothing; but in every thing by prayer and supplication with thanksgiving let your requests be made known unto God. (version KJV)
Do not be anxious about anything, but in every situation, by prayer and petition, with thanksgiving, present your requests to God. (version NIV)
Do not be anxious or worried about anything, but in everything [every circumstance and situation] by prayer and petition with thanksgiving, continue to make your [specific] requests known to God. (version AMP)
This verse speaks to many of us – all who are worried, all who are anxious.
The instructions are very clear.
DO NOT BE ANXIOUS ABOUT ANYTHING!
In every situation, with prayer and petition and thanksgiving, we need to share with God the specific requests known to God.
Stopping anxiety thoughts is not easy, sometimes impossible. But if we obey the Lord, nothing is impossible.
We need to intentionally focus on God. Focus on his goodness, love, tender mercy. Focus on him as our provision, provider, protector.
The path to successfully stop anxiety is to pray and petition with thanksgiving. So start with thanksgiving in the blessings, mercy and grace you have received from the Lord. Keep going with this. As you try to recollect the matters you need to thank the Lord for at your home, in your family, in your office / school / college, with your parents and / or children.
Even as we fill our hearts and minds with thanks for a few minutes, you will experience the shift. Anxiety melts like wax, because you gave the focus to God almighty. Instead of magnifying the issue creating anxiety, you have made the choice to give your Lord and Saviour as the focus of your heart and mind.
Choose the freedom which comes from giving thanks to God, praising Him and magnifying Him.