Meditating the Word of God – 11th November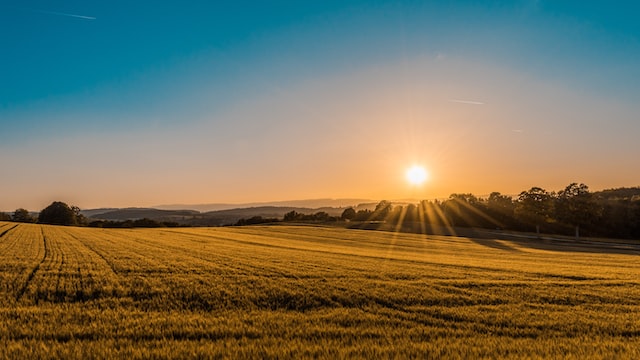 Joy is an essential part of Christian faith and Christian living. Yet many Christians wear sorrow as a garment, not knowing that this does not speak well of their faith.
Joy for a Christian is not based on circumstances, neither is it based on material possessions. It is based on more solid, powerful reasons, because Jesus Christ reigns and reigns and rules over their lives, because of the presence of the Holy Spirit in their lives, because of salvation through Jesus Christ. There are multiple reasons like these. Today we examine a few of the verses relating to joy.
Read these verses given below from the Bible a couple of times. Read them with understanding from the Holy Spirit. Be transformed. After reading these verses, choose one or two of them to carry with you and meditate on them through the day and night for a few days. While lies have taken a few seasons or years to fill your minds, to retain the impact of truths to replace them may take a couple of days.
Joy – because of the Presence of God with you.
Let all the people of Jerusalem shout his praise with joy!
For great is the Holy One of Israel who lives among you."(Isaiah 12:6)
You will show me the way of life,
granting me the joy of your presence
and the pleasures of living with you forever. (Psalm 16:11)
2. Joy – because of living a life pleasing the Holy Spirit.
For the Kingdom of God is not a matter of what we eat or drink, but of living a life of goodness(righteousness) and peace and joy in the Holy Spirit. (Romans 14:17)
3. Joy – because you trust in God.
I pray that God, the source of hope, will fill you completely with joy and peace because you trust in him. Then you will overflow with confident hope through the power of the Holy Spirit. (Romans 15:13)
4. Joy – because you love God.
"I have loved you even as the Father has loved me. Remain in my love. When you obey my commandments, you remain in my love, just as I obey my Father's commandments and remain in his love. I have told you these things so that you will be filled with my joy. Yes, your joy will overflow! This is my commandment: Love each other in the same way I have loved you. (John 15:9-12)
5. Joy – because of faith in God.
We do this by keeping our eyes on Jesus, the champion who initiates and perfects our faith. Because of the joy awaiting him, he endured the cross, disregarding its shame. Now he is seated in the place of honor beside God's throne. (Hebrews 12:2)
Dear brothers and sisters, when troubles of any kind come your way, consider it an opportunity for great joy. For you know that when your faith is tested, your endurance has a chance to grow. So let it grow, for when your endurance is fully developed, you will be perfect and complete, needing nothing..(James 1: 2 to 4)
6. Joy – because you can receive what you ask.
You haven't done this before. Ask, using my name, and you will receive, and you will have abundant joy. (John 16:24)
7. Joy – because you can hold your head over your enemies.
Then I will hold my head high
above my enemies who surround me.
At his sanctuary I will offer sacrifices with shouts of joy,
singing and praising the Lord with music. (psalms 27:6)
8. Joy – because joy of the Lord is your strength.
And Nehemiah continued, "Go and celebrate with a feast of rich foods and sweet drinks, and share gifts of food with people who have nothing prepared. This is a sacred day before our Lord. Don't be dejected and sad, for the joy of the Lord is your strength!"(Nehemiah 8:10)
9. Joy – because of salvation.
Even though the fig trees have no blossoms,
and there are no grapes on the vines;
even though the olive crop fails,
and the fields lie empty and barren;
even though the flocks die in the fields,
and the cattle barns are empty,
yet I will rejoice in the Lord!
I will be joyful in the God of my salvation! (Habakkuk 3:17-18)
Those who have been ransomed by the Lord will return.
They will enter Jerusalem singing,
crowned with everlasting joy.
Sorrow and mourning will disappear,
and they will be filled with joy and gladness. (Isaiah 35:10)
10. Joy – because you can praise God
There I will go to the altar of God,
to God—the source of all my joy.
I will praise you with my harp,
O God, my God! (Psalm 43:4)