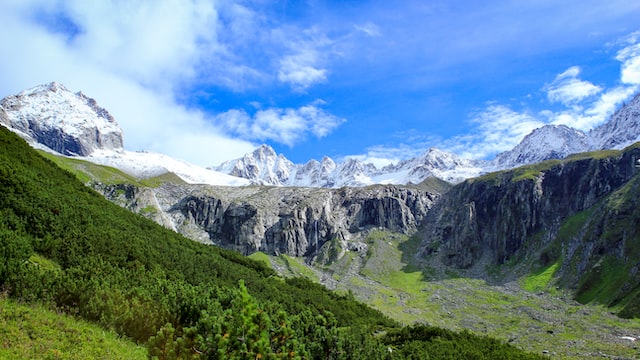 Many tried putting Jesus in a trap by asking him 'wise questions'. The Sadducees tried, but Jesus responded with superior wisdom and they were silenced. But the Pharisees wanted to ask and try. They discussed among themselves and the one who was an expert in the law asked Jesus which was the greatest commandment. Before going to the answer, let us understand the important precepts about love.
Love is great. From the Gospel of John 3:16 we know that, For God so loved the world, that he gave his only-begotten Son, that whosoever believeth in him should not perish, but have everlasting life. This is the most popular verse in the Bible. Throughout the world, the verse John 3:16 is searched ……. times in a month, ….. times in a year.
Love is not just great, it is the greatest among Love, Joy and Peace. In the verse from 1 Corinthians 13:13, we have, " And so faith, hope, love abide [faith—conviction and belief respecting man's relation to God and divine things; hope—joyful and confident expectation of eternal salvation; love—true affection for God and man, growing out of God's love for and in us], these three; but the greatest of these is love."
The first verse at the beginning of the post is the most well – known verse in the Bible. The 2nd verse (in the para just above) is known by fewer people. Whereas the 3rd verse mentioned in this paragraph is known the least. This verse is about where love originates. Is it from men or from God? The Apostle John says, "We love because He first loved us,". (ref. 1 John 4:19). Yes, God loved us first.
These verses explain why we say God loved us first. Even as [in His love] He chose us [actually picked us out for Himself as His own] in Christ before the foundation of the world. (ref. Ephesians 1:4a). The other verse which points to God loved us first is evident in the verse John 3:16 – at the very beginning of this blog post. Other verses aligned to this are left out for you to discover!
God knows everything. He is not surprised at anything. Rather, God had always known that redemption through Jesus Christ was required at the very beginning of creation.
Here is the discussion where Jesus answered about the greatest commandment from one of the learned Pharisees, he asked. Teacher, which kind of commandment is great and important (the principal kind) in the Law? [Some commandments are light—which are heavy?] And He replied to him, You shall love the Lord your God with all your heart and with all your soul and with all your mind (intellect). This is the great (most important, principal) and first commandment. And a second is like it: You shall love your neighbour as [you do] yourself. These two commandments sum up and upon them depend all the Law and the Prophets. (ref. Matthew 22:36-40)
Loving God with our whole being implies loving God totally – body, mind, spirit. Thus, pleasing God in all ways – that would be our main objective.
Thus, displeasing God – is not an option we would consider – in any of our thoughts or imaginations, words or actions.
Our thoughts would always be trying to please and make God glad.
The romantically inclined might recall this is more like the first time we fell in love, head over heels. During that phase, we would only try and find out what pleases our love. His/her likes and dislikes. Knowing more and more. All the time our thoughts and feelings are inclined towards knowing more and more..
We could be at our college, school, or office, at the gym, wherever, the thoughts are kind of consuming us.
In case, you may wonder why this loving God with our all being. The reasoning is mentioned in the initial part of the post.
For God loved us first.
He loved us so much that His only one son, He gave up His life on the cross to die for us as wages for our sin.
Such great love of God that is willing to pay the wages for our wrong doing. So amazing and magnificent love. It is simply beautiful beyonds words and beyond comprehension.
We died due to our sin. Sin separates us from God. But because God loved us first, He sacrificed His only son on the cross. If you have not watched the Passion of the Christ, watching it and reading the four Gospels will help us comprehend at least a small aspect of His great love towards us.
John 15:12-14. "This is my commandment, that you love one another, even as I have loved you. Greater love has no one than this, that someone lay down his life for his friends. You are my friends, if you do whatever I command you.
Going to the 2nd part of the great commandment. You shall love your neighbour as [you do] yourself. We know that we are meant not only to love our family and friends. We are meant to love our neighbours, people whom we come across in life. The first requirement necessary is to loving ourselves. And as you would like and desire that men would do to you, do exactly so to them. (ref. Luke 6:31)
The most important aspect in expressing love in thoughts, words, deeds and actions. Expressing love from the heart, not to impress anyone. But to please God.