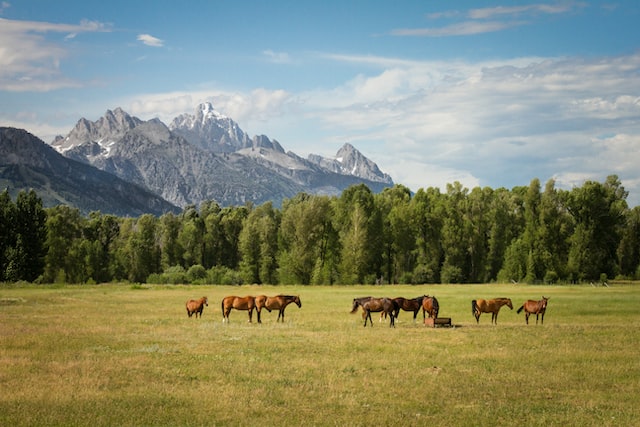 The verse for today is from John 4: 13-15.
As Jesus and the disciples continued on their way to Jerusalem, they came to a certain village where a woman named Martha welcomed him into her home. Her sister, Mary, sat at the Lord's feet, listening to what he taught. But Martha was distracted by the big dinner she was preparing. She came to Jesus and said, "Lord, doesn't it seem unfair to you that my sister just sits here while I do all the work? Tell her to come and help me."But the Lord said to her, "My dear Martha, you are worried and upset over all these details! There is only one thing worth being concerned about. Mary has discovered it, and it will not be taken away from her." (version NLT)
Jesus answered, "If you drink from Jacob's well, you'll be thirsty again, but if anyone drinks the living water I give them, they will never be thirsty again. For when you drink the water I give you, it becomes a gushing fountain of the Holy Spirit, flooding you with endless life!"
The woman replied, "Let me drink that water so I'll never be thirsty again and won't have to come back here to draw water."(version TPT)
Jesus answered her, All who drink of this water will be thirsty again. But whoever takes a drink of the water that I will give him shall never, no never, be thirsty any more. But the water that I will give him shall become a spring of water welling up (flowing, bubbling) [continually] within him unto (into, for) eternal life. The woman said to Him, Sir, give me this water, so that I may never get thirsty nor have to come [continually all the way] here to draw.(version AMPC)
Recently, at church service, I heard the most beautiful explanation of this passage. It was so amazing. I cannot resist sharing as I received much joy hearing this.
The verse above refers to the Samaritan woman. The lady was married to 5 men and was living with a man whom she had not married. Jesus asked for water from her as she was drawing water at the well. She was hesitant to give water to Jesus as she realised Jesus was a Jew, and she was a Samaritan. (Samaritans were not supposed to interact with Jews, who were considered superior!. Jesus cared two hoots about those social barriers.) Later, when Jesus told her that He could give her water and she would never thirst again, she was surprised.
At this stage, Jesus asked her to bring along her husband. When she told Jesus that she did not have any. Jesus told her that she was right, she was not satisfied with the 5 men she had married earlier and that she was living with another whom she had not married.
Jesus says that she would thirst no more, once she drank the water Jesus offered. The water would spring up within her for eternal life. Jesus was speaking about the Holy Spirit. This is mentioned in the TPT version of the scriptures cited above. The following passage from John 7:37-39 also makes it clear.
On the last day, the climax of the festival, Jesus stood and shouted to the crowds, "Anyone who is thirsty may come to me! Anyone who believes in me may come and drink! For the Scriptures declare, 'Rivers of living water will flow from his heart.'" (When he said "living water," he was speaking of the Spirit, who would be given to everyone believing in him. But the Spirit had not yet been given, because Jesus had not yet entered into his glory.) (version NLT)
He who believes in Me [who cleaves to and trusts in and relies on Me] as the Scripture has said, From his innermost being shall flow [continuously] springs and rivers of living water.
But He was speaking here of the Spirit, Whom those who believed (trusted, had faith) in Him were afterward to receive. For the [Holy] Spirit had not yet been given, because Jesus was not yet glorified (raised to honor). (version AMPC)
The beautiful perspective is that one does not need to be holy to receive the Holy Spirit.
The Holy Spirit is a gift from God. Jesus offered the Holy Spirit to the Samaritan woman, who, in typical opinion, could be considered a woman with poor moral character. But that was not a limiting factor. Irrespective of whom you consider yourself, you are offered the gift of the Holy Spirit. You may have many shortcomings, you may be better or worse than the Samaritan woman depending on how you consider yourself to be. Yet the Holy Spirit is a gift offered by God to anyone who longs and worships Him. God's love to you makes you eligible to receive the gift. Thus, it's up to you to receive the Holy Spirit and have the benefit of the Spirit of God abide in you, as a comforter and counsellor.
Note: This blog post is inspired by the sermon I heard at the church I belong to. Greatly blessed by the revelation and the teachings here. I would recommend hearing the original message, connect with me so that I can get a copy for you from the church admin.