Meditating the Word of God – 29th October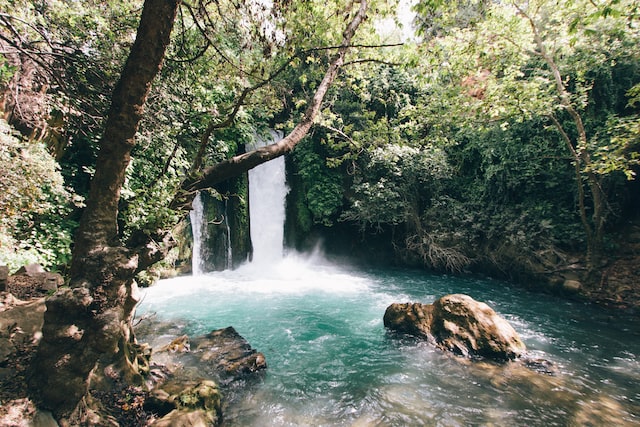 Today's verse is from the Nehemiah 9:21. The passage is given from the three versions of the Bible.
Forty years You sustained them in the wilderness; they lacked nothing, their clothes did not wear out, and their feet did not swell. (version AMPC)
Yea, forty years didst thou sustain them in the wilderness, so that they lacked nothing; their clothes waxed not old, and their feet swelled not.(version AKJV)
For forty years you sustained them in the wilderness; they lacked nothing, their clothes did not wear out nor did their feet become swollen. (version NIV)
When the Israelites left Egypt for the promised land, they had to pass through the wilderness. The journey has aspects beyond imagination, since the supernatural hand of God was with the Israelites. 
To start with, the Egyptians, who never let them go until then, wanted them to leave. Moreover, the Egyptians also gave the Israelites gold and silver jewellery. It was a send-off that the Israelites did not expect. 
Although there were no tense moments, when the Pharaoh and the Egyptian army pursued them, their hearts did miss a beat, but the ever faithful God was marching before them and took them through the dry ground – right across the Red Sea. But the enemies drowned when they followed that path. Thus, unique protection and provisions were reserved for the Israelites. 
During the wilderness, when food was required, God made a provision for daily manna.
When meat was required, God made provision for the supply of quails.
When they wanted water, God made provision for the supply of water from the rock.
Deuteronomy 32, verse 13, says that the Lord nourished the Israelites with honey from the rock and olive oil from stony ground.
He fed them yogurt from the herd and milk from the flock, together with the fat of lambs. He gave them choice rams from Bashan, and goats, together with the choicest wheat. You drank the finest wine, made from the juice of grapes. (Deuteronomy 32:14, version NLT)
As believers we need to focus on God's goodness, His faithfulness, His mercy, His abundant Love. The situations surrounding us may be wilderness. Instead of focusing on  the wilderness experiences of others, we would be wiser to focus on God's unchanging nature towards us. Because we are the apple of His eye, He will take us through.
We will not lack anything. This may not be the case of others passing through wilderness, but for us the supernatural will manifest, because of the kindness and goodness of God. There may be no precedence, no logic, no possible explanation. Nothing is impossible for our God, He will certainly do what it takes to ensure you lack nothing.