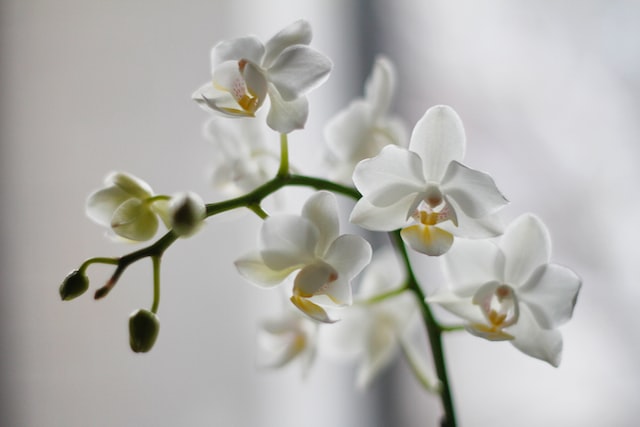 Angels are heavenly beings. Angels have assignments from heaven to be carried out here on earth. We also know that angels worship in heaven around the throne room of God. Angels, do the bidding of the Lord. As you read this post, may you get excited about the possibility of angels coming to assist you. More importantly, may your words and actions work towards achieving this desire for you. 
Content themes in this article
An angel came to Mary
You can meet an angel
Jacob sees angels in a dream
Jesus knew Nathanael
Confessing Jesus before men
An angel came to Mary.
We know that an angel visited Mary.  The angel told her about her assignment from God.  God had chosen her to be the chosen vessel through whom Jesus would be born. Mary had never known a man She did not allow her knowledge to become a limitation and accepted the assignment. 
Another angelic encounter which has since become my favourite was the one Jacob had in a dream. Jacob, as a young man, was fleeing from Esau, as he (Jacob) had tricked (cheated) his elder brother, Esau. Jacob was fleeing from Esau's anger. Jacob had stolen Esau's blessings from Isaac. Isaac was getting prepared to bless Esau with the firstborn's blessings. But as Esau was away from home, Jacob cheated his father. Jacob received from Isaac the blessings which Isaac had meant for Esau. 
You can meet an angel.
Between both personalities – Mary and Jacob – there is a stark difference. Mary was immaculate, pure, without any guile, totally surrendered. Jacob delighted his father by giving him the soup he loved. Jacob cheated his father and his brother by stealing what belonged to Esau. 
Jacob had an obedient heart in spite of being a cheat! (Was Jacobs cheating? probably due to his mother's character influence on him? (Probably a topic for a later post). In obedience to his parents, he desired to marry a girl from Pandan Arram. Isaac had desired that his sons would not marry any Canaanite women. Mary was leading a routine, restful life, having her wedding to Joseph firmed up, whereas Jacob was fleeing from Esau! Yet both of them had angelic encounters. 
Irrespective of who you are, you can potentially desire and have an angelic encounter. The angelic encounter would certainly be exciting and beautiful. Getting back to the story.
Jacob sees angels in a dream.
Jacob covered a long distance from Beersheba, where he was staying with his parents. Tired and weary from fleeing, they had reached Bethel! Wishing to get rest, he decided to sleep in Bethel, placing his head over a rock. He could sleep well, probably because he was exhausted. Bethel has an interesting meaning – "House of El" or "House of God". He saw  a dream of a ladder – one end of which was touching heaven, the other end being on earth. He saw angels on the ladder. Angels were ascending and descending on the ladder. Jacob also saw Lord God above the ladder, speaking to Jacob that He was the God of Abraham and Isaac. He would give Jacob the land he was lying on. Jacobs' descendants would be like the dust of the earth and they would spread out across the land from west to east, north to south. (Jacob had other angelic encounters, but for the purpose of this writing, I am limiting it to the angelic encounter he had in this dream.)
Did you know that Jesus speaks about a ladder and angels of God ascending and descending? You may wonder where this is mentioned, which Gospel? What's the reference? If you get it right away, a big salute. 

From Genesis 28:10-17, we have this portion.
10 Now Jacob went out from Beersheba and went toward Haran. 11 So he came to a certain place and stayed there all night, because the sun had set. And he took one of the stones of that place and put it at his head, and he lay down in that place to sleep. 12 Then he dreamed, and behold, a ladder was set up on the earth, and its top reached to heaven; and there the angels of God were ascending and descending on it.
13 And behold, the Lord stood above it and said: "I am the Lord God of Abraham your father and the God of Isaac; the land on which you lie I will give to you and your descendants. 14 Also your descendants shall be as the dust of the earth; you shall spread abroad to the west and the east, to the north and the south; and in you and in your seed all the families of the earth shall be blessed. 15 Behold, I am with you and will keep[a] you wherever you go, and will bring you back to this land; for I will not leave you until I have done what I have spoken to you.  16 Then Jacob awoke from his sleep and said, "Surely the Lord is in this place, and I did not know it." 17 And he was afraid and said, "How awesome is this place! This is none other than the house of God, and this is the gate of heaven!"
Jesus knew Nathanael   
Philip, after having met Jesus, was extremely excited. He very much desired that his friend Nathanael meet Jesus. He told Nathanael, the one whom Moses spoke about is here. Nathanael, as a scholar in the religious books, asked a brilliant question, a logical question based on the track record of the region: can anything good come from Nazareth? 
People who think they know get into wrong conclusions because of their knowledge, not knowing that the knowledge they have is limited.The knowledge of the world is limited. The knowledge from the kingdom of Heaven has access to facets beyond the consideration of the world we know. 
Philip did not want to use any more convincing statements, since he knew logic would fail. Logic and reasoning cannot convince a person to have an encounter with the Lord. Philip had wisdom. He told Nathanael: come and see for yourself. This brief 2-word statement – Come & See – was powerful. Didn't the power statement originate from an expectation and certainty that the Lord himself will make matters clear for Nathanael?When our trust and hope is in God to come through, the outcomes are beautiful, splendid!
When Jesus saw Nathanael approaching him, he told him: "Behold, an Israelite, indeed, in whom there is no deceit!". When Nathanael asked him: how did Jesus know about him? Jesus chose not to answer the question, but told yet again another fascinating aspect about Nathanael. I'm just amazed at how Jesus heard the questions in Nathanael's heart, questions not expressed yet! Jesus told Nathanael that he had seen him under the fig tree before Philip had found him.
Nathanael literally leaped with excitement, speaking loudly saying: Rabbi, Teacher, you indeed are the Son of God, King of Israel. Internally within Nathanael's heart, he wondered why he had delayed having this great encounter with Jesus.
Jesus told: have you believed because I told you that I saw you under the fig tree? Wait, Nathanael, you will see greater things than that. Nathanael, you will see Heaven open, Angels of God going up and coming down on the Son of Man, the one who is the stairway between heaven and earth. 
So good to see that the very dream that Jacob had seen being spoken about in a more compelling way after 3 sets of 14 generations, when Jesus spoke about it to Nathaneal. Each time Jesus performed healing signs and wonders, Nathanael would have realised this scene, coming alive with excitement, understanding, and relishing with joy that Jesus had foretold (spoken ahead of time) about this to him the first time he had met him.
Confessing Jesus before men
Jesus said that anyone who acknowledges Jesus before men (anyone who confesses Jesus before men), the Son of Man will also confess that person before the angels of God. But anyone who denies me before the angels of God will be denied before God's angels. Luke  12 says 8 "Also I say to you, whoever confesses Me before men, him the Son of Man also will confess before the angels of God. 9 But he who denies Me before men will be denied before the angels of God.
Nothing happens without reason. The implied is as significant or more significant than what's spoken and heard. You can gauge the significance of the statement Jesus made just above. 
Let us remember that angels are not to be worshipped. The scripture is very clear about this. 
We can get the angels to know about us when Jesus speaks about us to them. 
Have a greater walk in faith with renewed enthusiasm. Walk with wisdom and discretion in the Holy Spirit.