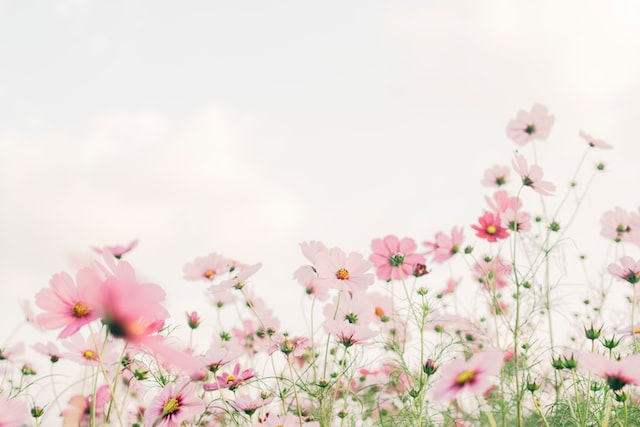 It's been two weeks since I started this experiment. The experiment is about growing in wisdom. I read this portion in the Epistle of James about wisdom. We know that the Bible is true. So I wanted to sincerely and earnestly try this out. You may also desire to grow in wisdom. You are welcome to try this if you want to. I will share my journey in this post. I am expecting that, over a period of time, the results will be overwhelming. Success will be an outcome as long as I consistently do the right things. I will be sharing the learning, the slips and mistakes I probably make, so that the probability of success can be increased for all who are sincerely wanting to increase in wisdom.
Why was I challenged into this experiment?
It's been two weeks since I started my eager pursuit of wisdom. I was challenged to this when I read that when we ask God, He will give us wisdom generously, without any reproach. The meaning of the word reproach is to express disappointment in or displeasure with (a person) for conduct that is blameworthy or in need of amendment.
In other words, God will not speak or point out past behaviour or our sins and express disappointment or displeasure in hesitating to give us wisdom when we ask for it. Thus, it's an absolute certainty that's being affirmed that God will give us wisdom if we feel we lack wisdom, if we desire to grow in wisdom.
It was the Wisdom verse that triggered me.
The verse is from the Epistle of James, chapter 1, verses 5 to 8. Given below are the verses to understand the nuances from various versions.
5 If any of you lacks wisdom, let him ask of God, who gives to all liberally and without reproach, and it will be given to him. 6 But let him ask in faith, with no doubting, for he who doubts is like a wave of the sea driven and tossed by the wind. 7 For let not that man suppose that he will receive anything from the Lord; 8 he is a double-minded man, unstable in all his ways. (version NKJV)
5 If you need wisdom, ask our generous God, and he will give it to you. He will not rebuke you for asking. 6 But when you ask him, be sure that your faith is in God alone. Do not waver, for a person with divided loyalty is as unsettled as a wave of the sea that is blown and tossed by the wind. 7 Such people should not expect to receive anything from the Lord. 8 Their loyalty is divided between God and the world, and they are unstable in everything they do. (version NLT)
5 If any of you is deficient in wisdom, let him ask of [b]the giving God [Who gives] to everyone liberally and ungrudgingly, without reproaching or fault-finding, and it will be given him. 6 Only it must be in faith that he asks with no wavering (no hesitating, no doubting). For the one who wavers (hesitates, doubts) is like the billowing surge out at sea that is blown hither and thither and tossed by the wind. 7 For truly, let not such a person imagine that he will receive anything [he asks for] from the Lord, 8 [For being as he is] a man of two minds (hesitating, dubious, irresolute), [he is] unstable and unreliable and uncertain about everything [he thinks, feels, decides].(version AMPC)
Training and practice
If you are serious in your pursuit of an increase in your Wisdom, you need to be committed. Commit to discipline. Commit to doing certain things. Commit not to do certain things. During the course of the journey, I will share these updates. I am serious in this pursuit. I have already completed two weeks of the journey. I will share these as we go along.
Learnings from week 1
You know that muscles will not develop the day you start going to the gym. Regular practice is necessary. Hence, I was determined in my spirit to daily read the scripture portion given above. I know that it is foolishness to expect an increase in muscles after only a few days of going to the gym. What's true in the physical world is likely to be relevant in the spiritual world. So I was determined. Not only do I read the verses in the morning and evening at my home, but throughout the day I try to remember the gist of the verse whenever I can. My greatest road block, as I saw it, was doubt. I wanted to eliminate doubt. I did not want to be unstable in all my ways, so I decided not to be so.
Learnings from week 2
I started thinking about God's faithfulness. I filled my mind with God's faithfulness all the time. His love is unfailing. God is full of mercy. Even when the Samaritan woman had slipped multiple times, God's loving kindness towards her was so great. God knew that she had the potential to evangelize and change the whole town. And it is history. Irrespective of whatever your present shortcomings, sins or weaknesses are, God knows your potential. He sees beyond the dirt within. He sees the gold. He highlights it. It is history that the Samaritain woman was credited in eternity with wisdom and drive to announce to all in the town and to get them salvation.
Same case with God's faithfulness towards Zacchaeus the tax collector. Although he was perceived as a great sinner, stealing and taking money beyond what was required, God's faithfulness in redeeming Him did not change. Not only did Zacchaeus and his household receive wisdom, but the whole city rejoiced as all the families in the village received money from Zacchaeus. When we receive wisdom from God, we win great, our family wins great and the whole city wins great!
The Syro-Phoenician woman's story of wisdom and grace is unique. She effectively chooses not to get offended, and with grace she perseveres in requesting Jesus to heal her daughter (Mark 7:24). The Syro-Phoenician requests Jesus to heal her demon-possessed daughter; he initially rebuffs her by saying, "Let the children (Jews) be fed first, for it is not right to take the children's food and toss it to the dogs," which is a rebuke to her gentile status. "Sir, even the dogs devour the children's crumbs," the lady counters to Jesus. Jesus tells her, "Because you spoke this, the demon has left your daughter." The woman's request seems to prompt Jesus to heal her daughter. The wisdom of not getting offended and persevering applies to all of us. We should not be offended. We should persevere in wisdom and focus.