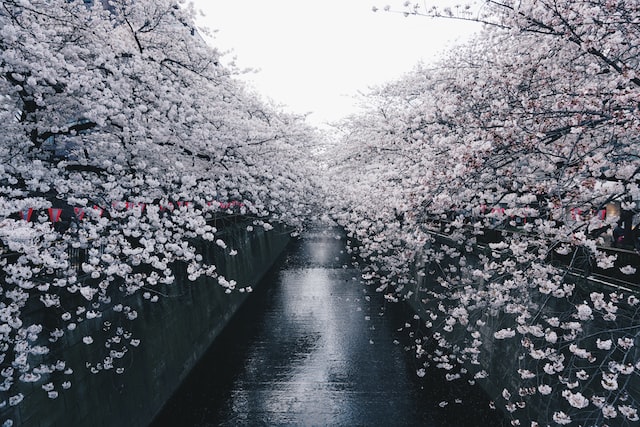 The Bible has answers for all situations and challenges in life. Instead of fast reading, if you are the type who soaks your mind with the verses you read, you will grow in wisdom and discretion. Do not read through the questions and scroll down for the answers. After reading each question, try answering them to the best of your ability. Better still is to scribble your answer, move on through all the eight questions, trying to answer them, before going for the answers. All answers have the verse reference mentioned as well.
Q1. What does God hate? (as stated in the Bible)
Q2. How can you remove sin (wickedness, inequity) from your life? How can a person depart from evil?
Q3. Why is it important to call far away friends and relations with good news?
Q4. How can you heap coals of fire upon your enemy's head? Why is it good to do so?
Q5. What kind of person can obtain mercy?
Q6. How can you persuade a prince?
Q7. Can you flee from the presence of God?
Q8. Does God think about you? Do you have any ideas about it?
A1. We need to hate what God hates. Here are the six things that God hates.
All the seven listed below are repulsive to God.
1) A proud look, the attitude that makes one overestimate oneself and discount others,
2) A lying tongue,
3) Hands that shed innocent blood,
4) A heart that creates wicked plans,
5) Feet that run swiftly to evil,
6) A false witness who breathes out lies, even half-truths,
7) And one who spreads discord, rumours among brothers.
The above answer is from Proverbs 6:16-19
A2. Answering the 2nd part of the question at first. By fearing the Lord a person can keep away from evil.
Here is the first part of the answer for us.
By showing mercy,
loving-kindness,
truth not superficial ritual,
wickedness is cleansed from our heart.
In other words, in mercy and truth, we can be cleansed from sin.
This answer is from Proverbs 16:6
A3. A call from a distant land with good news is like refreshing cold water for a thirsty soul. Hence, it's good to call friends and family with good news. After you have done what you have supposed to do, it's good to encourage others to call as well.
A4. When we give bread to our enemy who is hungry,
When we give water to our enemy who is thirsty,
we would be heaping coals of fire upon the enemy's head.
But the more significant aspect of this action is, when we do so, our Lord shall reward us.
This is from Romans 12:20, Proverbs 25:21. This answer is perfectly aligned with the Bible verse which instructs us to love our enemy.
Please find below a beautiful passage from Matthew 5:44 to 48 But I tell you, love your enemies and pray for those who persecute you, that you may be children of your Father in heaven. He causes his sun to rise on the evil and the good, and sends rain on the righteous and the unrighteous. If you love those who love you, what reward will you get? Are not even the tax collectors doing that? And if you greet only your own people, what are you doing more than others? Do not even pagans do that? Be perfect, therefore, as your heavenly Father is perfect.y enemy.( Matthew 5:44 to 48)
A5. Any one who confesses his sin and forsakes it shall receive mercy. Whereas anyone who conceals/covers has sin will not prosper.
Please find below a beautiful passage from Proverbs 28:13 states He who conceals his transgressions will not prosper, But whoever confesses and turns away from his sins will find compassion and mercy.
A6. By patience and a calm spirit, a prince can be persuaded. Thus, by long forbearance is a prince persuaded.
A person who is forbearing behaves in a sensible and calm way in spite of having every reason to be upset or angry. Here is a reference from Proverbs 25:15. By long forbearance and calmness of spirit, a judge or ruler is persuaded, and soft speech breaks down the most bonelike resistance.
A7. No, we cannot go away from God's presence. It's in all the places I could ever imagine going, be it heaven, hell or even the depths of the sea.
God's presence is everywhere:
When I ascend into Heaven, God is there.
If I make my bed in hell, God is there.
If I stay in the uttermost part of the sea, God is there.
This is from Psalm 139: 8-10. If I ascend to heaven, You are there; If I make my bed in Sheol (the nether world, the place of the dead), behold, You are there. If I take the wings of the dawn, if I dwell in the remotest part of the sea, even there Your hand will lead me, and Your right hand will take hold of me.
Note: And the beautiful reason God is wherever I can ever be, is because of his abundant love for me.
A8. Absolutely. God thinks about me. So he thinks about you too.(ref *1)
He thinks so much about me that the sum of His thoughts should be more than the count of the sand. (ref *2)
*1 (for God is no respecter of a person. Acts 10: 34,35 Opening his mouth, Peter said:"Most certainly I understand now that God is not one to show partiality to people as though Gentiles were excluded from God's blessing, but in every nation the person who fears God and does what is right by seeking Him is acceptable and welcomed by Him.)
*2(Psalm 139: 17,18) How precious also are Your thoughts to me, O God! How vast is the sum of them! If I could count them, they would outnumber the sand. When I awake, I am still with You.)